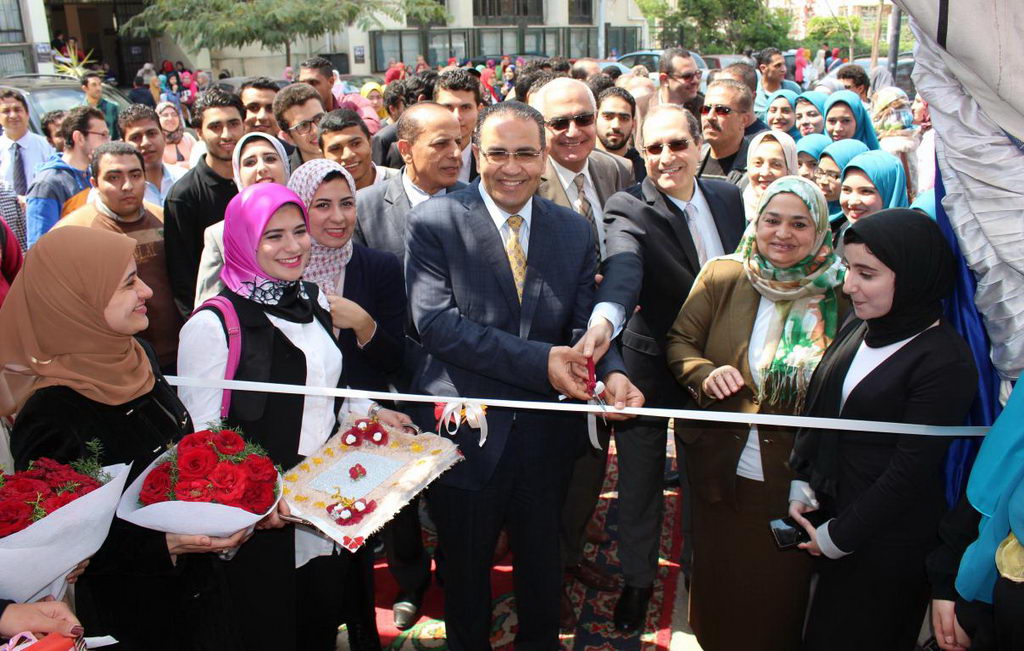 On Sunday 3rd January 2017, prof/ Mohamed Kenawy – president of Mansoura University opened the activities of the seventy employment forum for the faculty of Pharmacy organized by the "Etop" committee.
The forum aims to provide training and work opportunities for pharmacy students and graduates in a number of pharmacies and major pharmaceutical companies.
The forum was preceded by training courses for students to teach CVs, ways to pass personal interviews, and to introduce students to the crisis courses in order to obtain job opportunities in major pharmaceutical companies and communication skills.