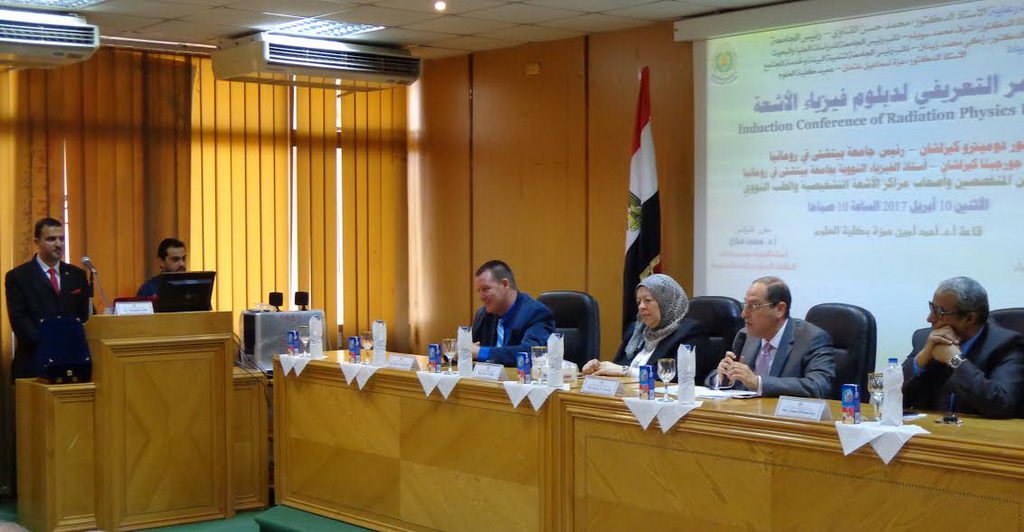 On Monday 10th April 2017, and under the auspice of prof/ Mohamed Kenawy – president of Mansoura University, started the activities of "The induction conference of the Diploma of Radiology Physics", organized by the physics department – faculty of science.
The conference was attended by a set of scientists, researchers, professors, students of physics and biophysics.
A delegation of Pitesti University - Romania participated in the conference, prof/ Georgetta Kirlshan - Professor of Physics at the University of Piteşti, discoursed about the European total vision for nuclear energy plans and the important role played by Romania.
Its worth to mention that Mansoura University sighed an agreement with the University of Piteştiat a set of various fields, the most important is a master degree at nuclear materials and its techniques.
On his side prof/ Ashraf Sweilam – vice- president for graduate studies and research affairs, pointed out how important to internationalize both scientific and academic programs through activating international cooperation and expertise transferring.