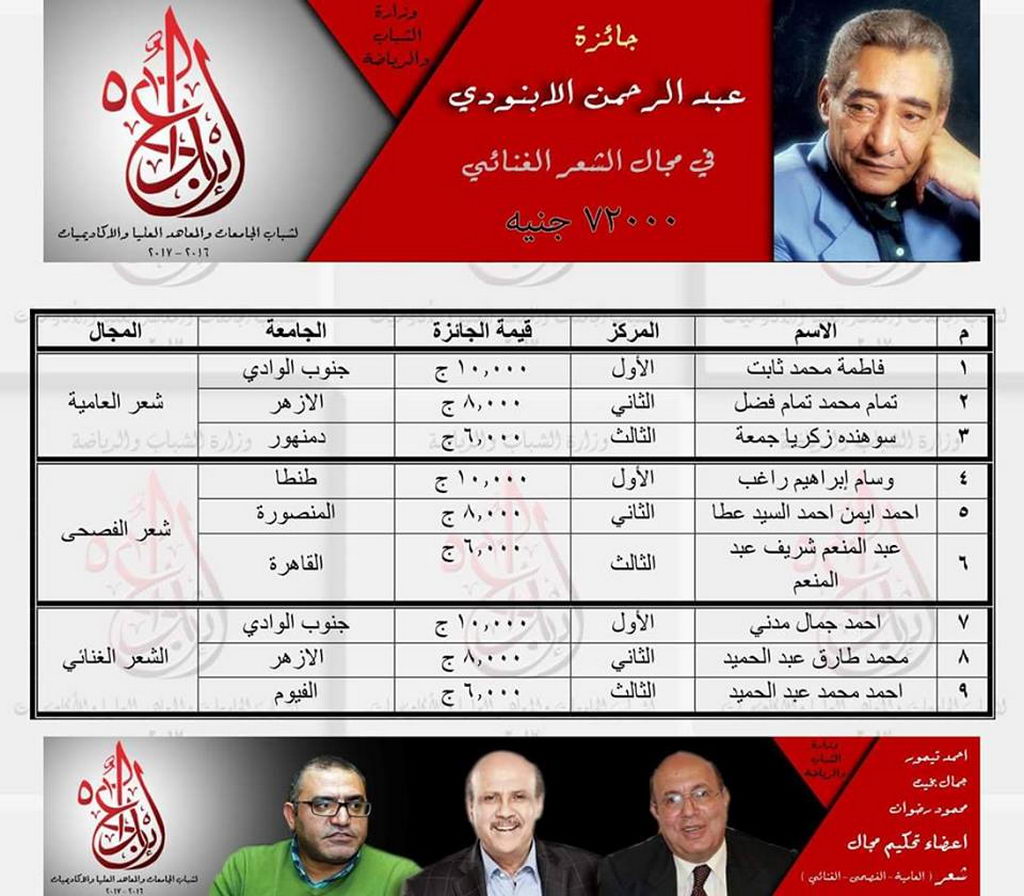 On Saturday 22nd April 2017, Mansoura University students won the first positions in creative 5 competition, organized by the Ministry of Youth and Sports and attended by students of Egyptian universities and higher institutes, where they compete individually and in groups.
Mansoura University choral, won the first place in the collective performance of the "Balig Hamdy" award in playing and singing.
The student/ Abdullah Mahmood, won the second award for the "Balig Hamdy" award for solo performance.
The student/ Ahmad Ayman, received the second award for "Abd Al Rahman Al –Abnoudi" award in the classical poetry.