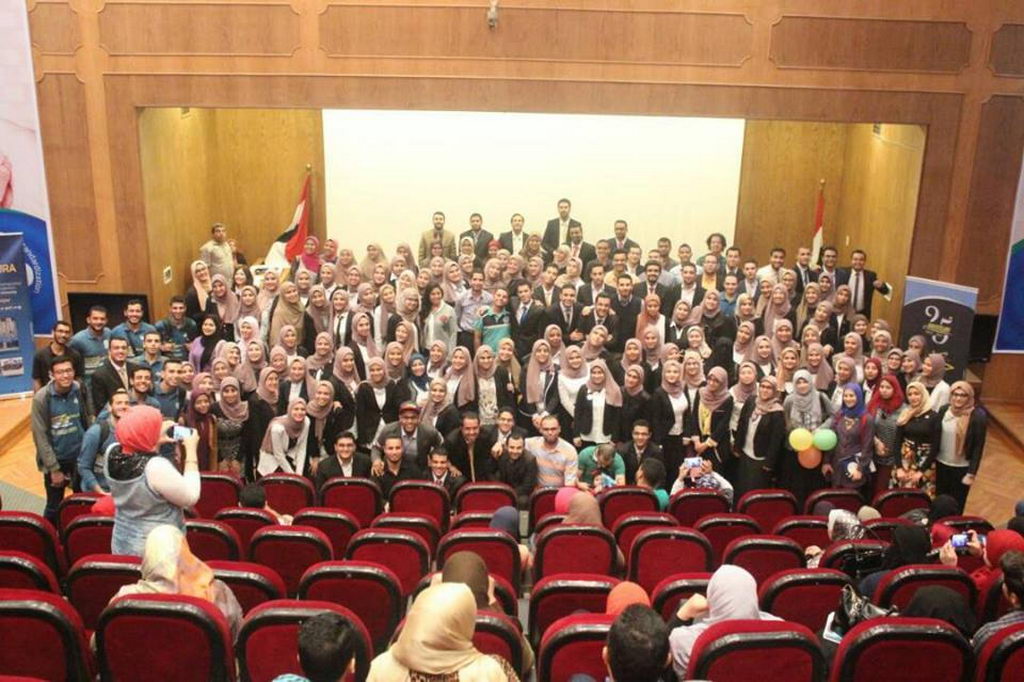 The Scientific Society of Mansoura Pharmacy celebrating the society's 25th anniversary in a ceremony held at prof/ Al Basosy Hall – children's hospital.
The ceremony held under the auspice of prof/ Mohamed Kenawy – president of Mansoura University and attended by university's vice presidents, faculty Dean and vice- deans and a set of staff members.
The ceremony started with a documentary video showing the history of the scientific society of Mansoura Pharmacy, the most important activities, and prizes.
Its worth to mention that the students of the scientific society are motivated by the public interest, which contributes to the success of the association's activities due to the volunteering intention of its members and the creative ideas they seek to apply, and that the scientific society is one of the most important pillars of the Egyptian Federation of Pharmacy Students, which was founded in 1982.
Prof/ Nahed Anany – Dean of the faculty praised the role of the university in supporting the students' activities through offices dedicated to receive the ideas of creative students, pointing out that the scientific society is a permanent entity with a clear role in society serving.