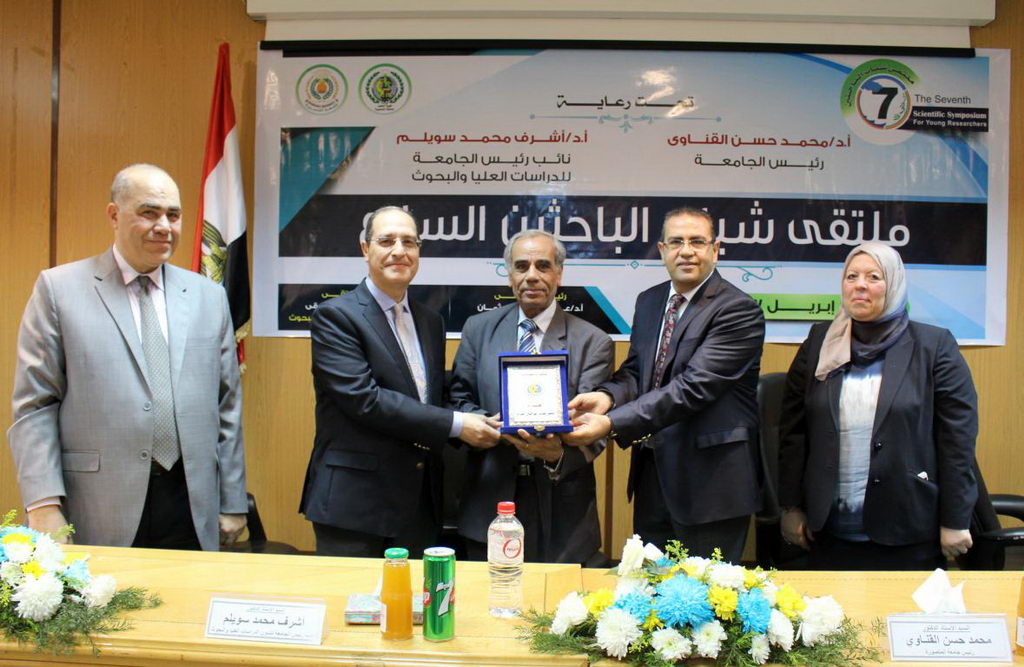 On Sunday 23rd April 2017, prof/ Mohamed Kenawy – president of Mansoura University inaugurated the 7th youth research forum at the faculty of science.
The forum aims at keeping pace with the scientific research development, and experiences' exchange among faculty members, through a rich scientific environment that achieves the effective communication between scientific schools and different research experiences.
The forum focuses on several topics as "Energy and Climate Change - Scientific Research Ethics - Stem Cells - Mechanisms for Applying the Results of Scientific Research ".
Three workshops hold on the sideline of the forum, at the University's Magnetic Resonance Unit.
Prof/Azza Ismail Osman - Dean of the faculty of Science, assured that the forum achieved its annual success which appears at the increasing number of participants each year, pointed out the University's support for the re-establishment of 9 laboratories in the faculty of Science and providing the physics, chemistry departments with research instruments.
prof/ Sweilam - vice president for Graduate Studies and Research affairs, pointed out that the Faculty of Science is one of the most scientific research institutes, calling the returned researchers from abroad to communicate with Mansoura University through holding seminars and workshops to transfer their expertise to young researchers.
Prof/Kenawy - President of Mansoura University, believes that support for the Faculty of Science is part of what it deserves for its scientific research.
Called for linking scientific research with the industry in order to increase the gross domestic product and reduce imports, stressed on the necessity of activating the 4% rate approved by the Egyptian Constitution to support scientific research from the state budget.