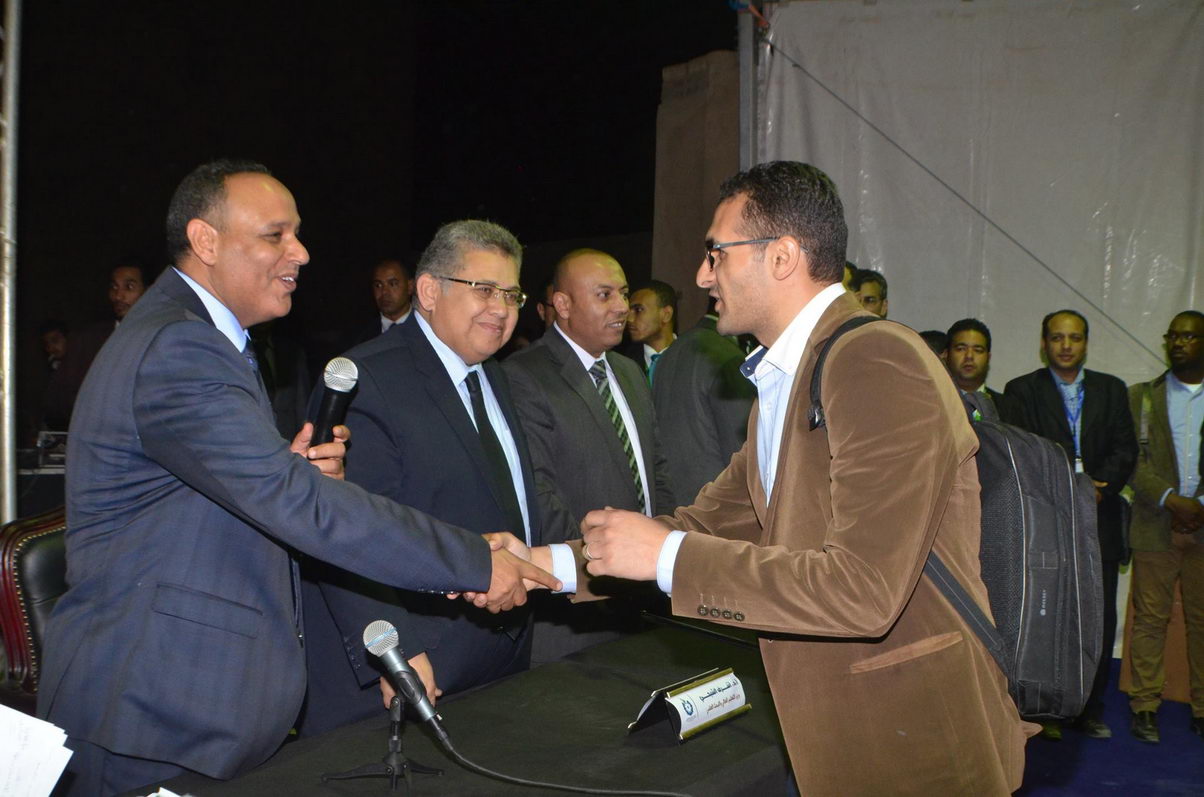 on Tuesday 9th May 2017, prof/ Mohamed Kenawy – president of Mansoura university , honored prof/ Mohamed Goda- assistant lecturer - Department of Production Engineering Mechanical design and a researcher at the Egyptian Japanese University of Science and Technology, for receiving the World Intellectual Property Organization's shield for the best young inventor at the 3rd Cairo International Innovation Exhibition.
He received the award for his doctorate thesis entitled "Multi-purpose climber robot for examination of industrial reservoirs" granted by the Mechatronics and Robotics Department - the Egyptian
Japanese University of Science and Technology.
The project aims to create a new climbing robot with propellers to climb the various surfaces, which contain obstacles of a relatively large size, as well as inspect the industrial tanks in the petrochemical companies, manufactured from different materials such as austenitic steel, which does not have a magnetic property.
Such examination is to take pictures of the important parts inside the tanks that are susceptible to corrosion and also measure the surface thickness of these reservoirs.