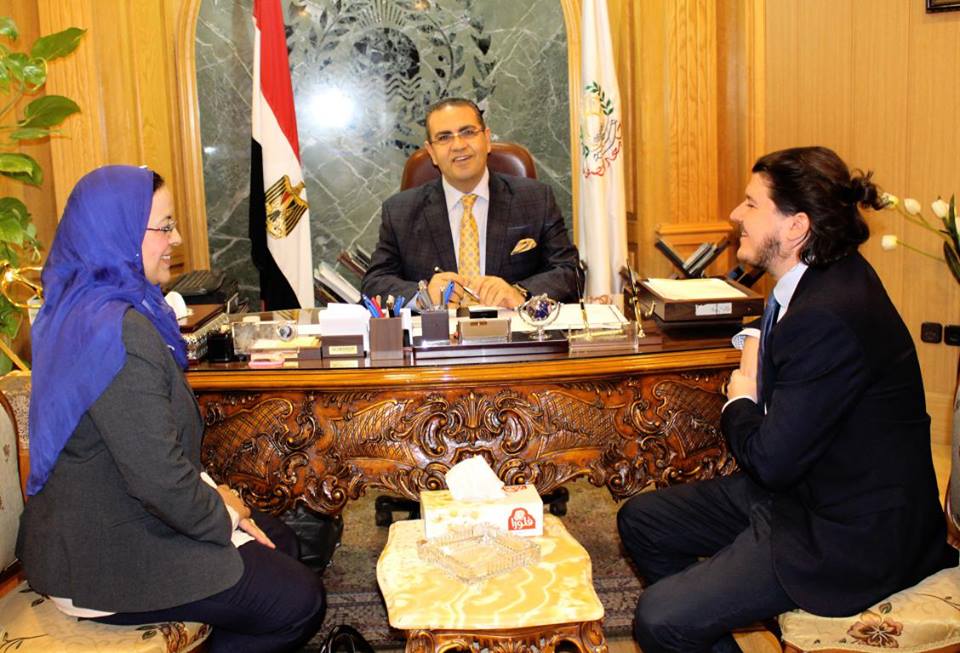 On Thursday 11th May 2017, prof/ Mohamed Kenawy - President of Mansoura University, held a meeting with prof/ Sahar Abdel Rahman- Coordinator of the "Erasmus" Program at the University, to discuss the implementation of the agreements signed with some universities in the EU countries for Czech Republic, Lithuania, Poland and Romania for student and staff exchanges.
During the meeting, prof/ Sahar, presented the stages of activating the exchange programs of students and staff members, and that 12 members from Mansoura University were represented and seven members from European countries were received since the beginning of this year 2017.
She also mentioned that five members of Mansoura University went to the Czech University of Mazaryk during April 2017 for training and studying some courses.
With in the meeting, prof/ Kenawy, received the Czech student Thomas Kloppek, who granted a scholarship to study some Master's courses at the University's Faculty of Law funded by the European Union Program "Erasmus Plus" under the Credit Mobility of Student and Staff.
In order to activate the first stages of student exchange within the terms of the agreement between Mansoura University and the University of Mazaryk in Czech Republic.
The student considers the first European student to study master's courses in the system of credit hours and in English language at the Faculty of Law, he also learns Arabic in the Center for Non-Arabic Speakers at the Faculty of Education.
prof/ Kenawy stressed the importance of activating the exchange of Mansoura University students with the universities of the European Union and the necessity of implementing the stages of the exchange , which will benefit students from different faculties of the university to refine educational skills and learn about European cultures and European Universities.