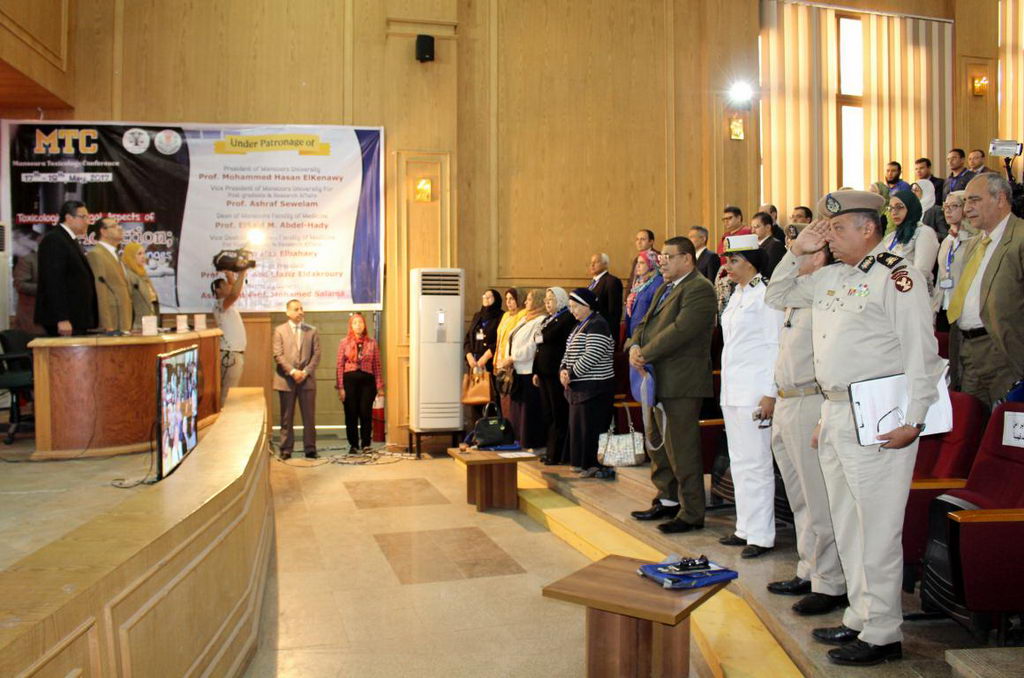 On Wednesday 17th May 2017, and under the patronage of prof/ Mohamed Kenawy – president of Mansoura University, started the activities of Mansoura international conference of Toxicology, entitled "Technological and Legal Aspects of Addiction Facts & Challenges".
The Conference was attended by Prof/ Said Abdel Hady- Dean of the faculty of Medicine, Faculty of Medicine Vice – Deans, Head of Departments and a set of staff members.
The conference aims to discuss the findings of scientific research in presenting the health risks resulting from addiction and the legal procedures to combat it.
A set of topics were presented as how to improve both educational and research process as it was when preparing for this conference, the most important themes in Nanotechnology applications in Detox treatment, how to detect drugs, the responsibility of legitimacy on the shoulders of doctors and the cooperation between the department and the Nanotechnology center – faculty of Engineering
At the end of the conference prof/ Kenawy assured the university's total support for the department, mentioned that the Forensic Medicine and Clinical Toxicology Department faces many challenges, the most important is the Aggravation of addiction, which requires to raise awareness to face this problem.