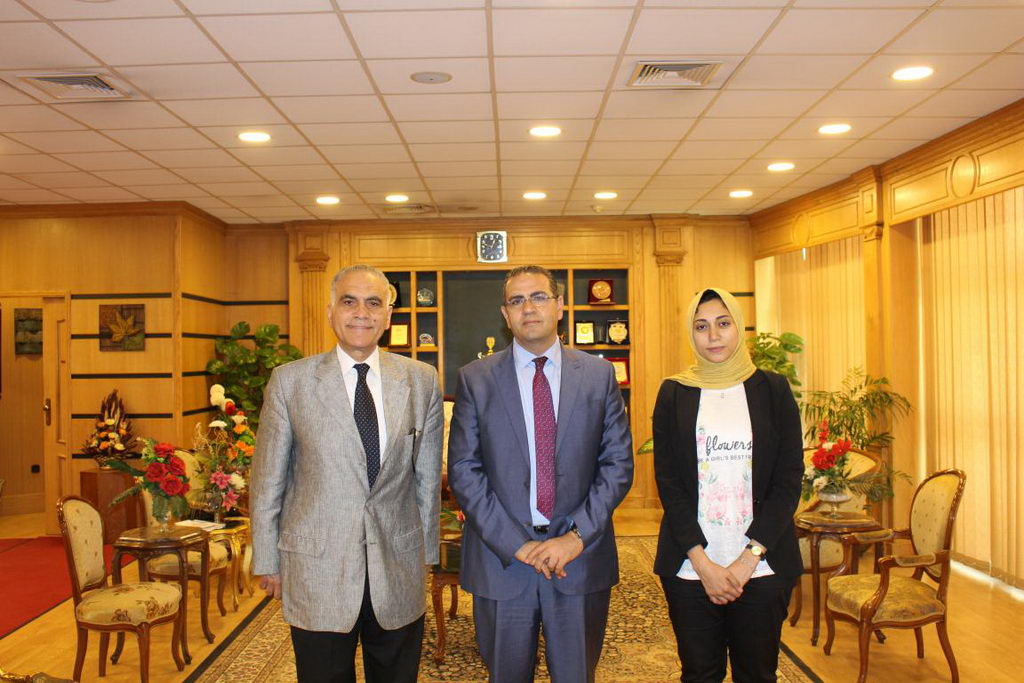 On Thursday 15th may 2017, prof/ Mohamed Kenawy – president of Mansoura University, met Sara Abdel Latif, a graduate student at Mansoura University, who created an intelligent system that can record a picture of what is going on inside the aircraft to contribute to the investigation of accidents of aircraft accidents in cooperation with the Ministry of Aviation.
The meeting, was attended by prof/ Hassan Etman, the university's Scientific and Technological Advisor.
During the meeting the student presented about the stages that were implemented and completed, and how it reached an advanced stage in innovation.
The student also pointed out that in the case of repeated incidents of aircraft "which requires analysis of the causes and circumstances surrounding them," as well as the actions taken by the crew to deal with the event, which depends on the analysis of the event as a result of the analysis of experts in the field of aviation so it is necessary to have a video recording can explain and prove the event of an accident With the sound recording to identify the causes of the accident.
At the end of the meeting she gave her thanks for prof/ Kenawy for his continuous support and encouragement by providing all kinds of support to her and helping her to communicate with the Ministry of Civil Aviation and the Military Technical College to discuss and analyze all the results and to achieve innovation for the implementation and activation.