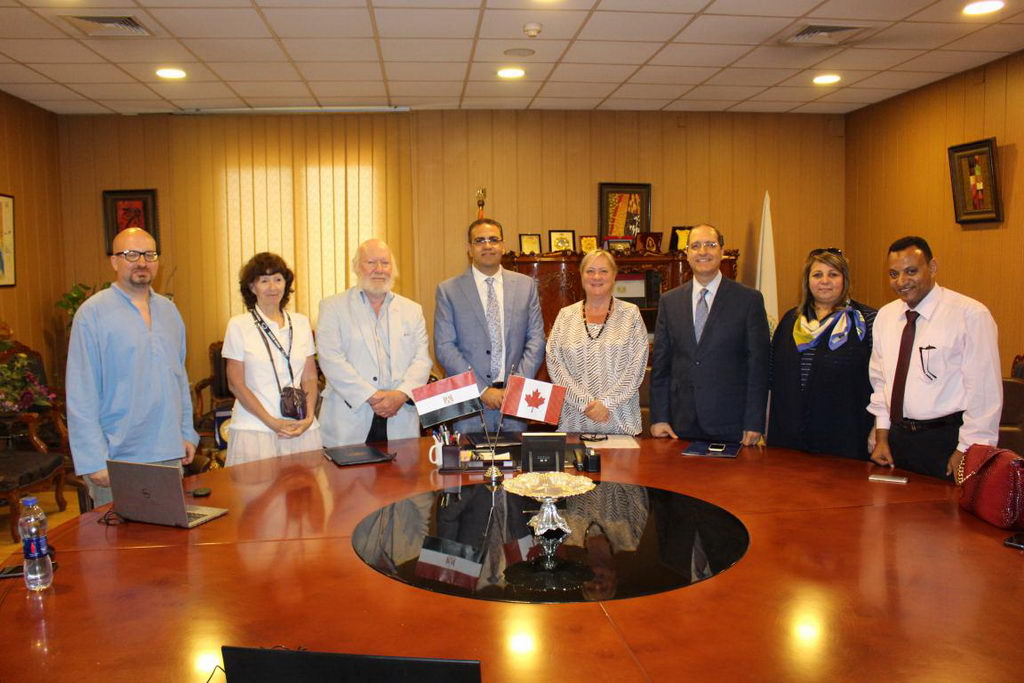 On Monday 10th July 2017, prof/ Mohamed Kenawy – president of Mansoura University signed a cooperation protocol with prof/ Donald B. Redford – president of the Canadian International College to be the first with the Canadian side.
The agreement included the scientific cooperation, expertise exchanging, and a joint Master program in Egyptology and Archaeology in cooperation with Egyptian and European universities.
Prof/ Redford, pointed out his happiness and Infatuation for the Egyptian civilization, mentioned his work in editing the Oxford Encyclopedia of Ancient Egypt, published in 2001, earned the American Library Association's Dartmouth Medal for a reference work of outstanding quality and significance.
A video conference was held with prof/ Antwan Hirsh – Vice president of the CIC who assured the importance of such cooperation, and pointed out that the cooperation will be with the Nova Scotia Institute and the Canadian Geographic Society .
On his side, prof/ Kenawy, assured the importance of activating this agreement to reach the maximum scientific benefit in all fields.