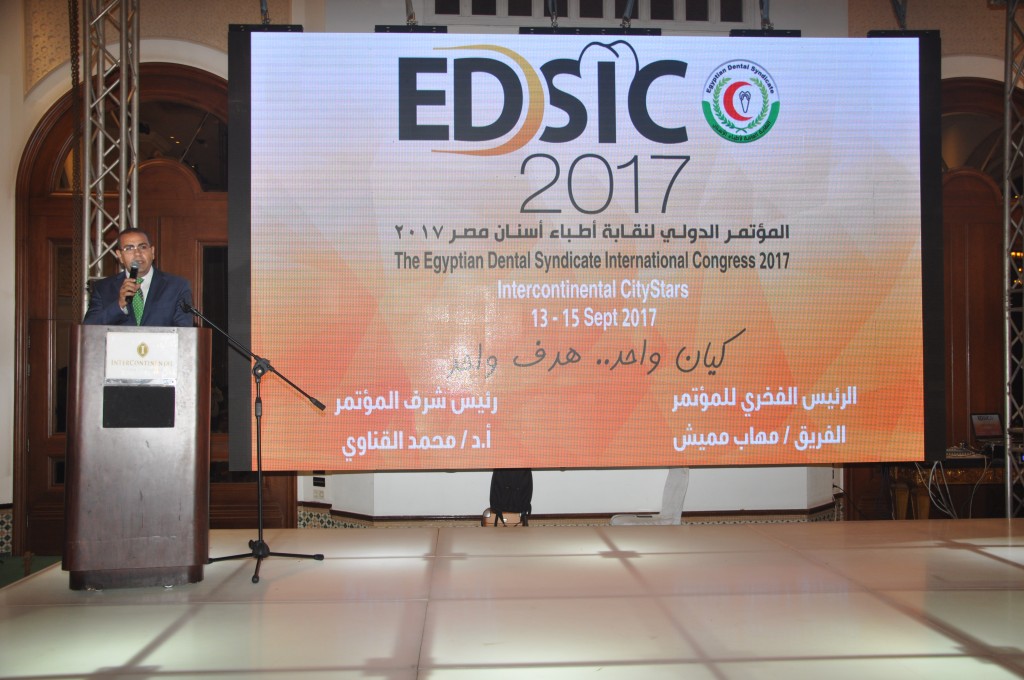 On Tuesday 12th September 2017, started the activities of the Egyptian Dental Syndicate International Conference 2017 entitled "One entity with one goal", in the period from 13-15 September 2017 at Intercontinental City Stars.
Under the chairmanship of Mr. / Mohab Mamesh - Honorary President of the Conference and Chairman of the Suez Canal Authority, and the presence of prof/ Mohamed Kenawy – president of Mansoura University and Honorary President of the Conference.
The conference is attended by 18 international lecturer from various European, Asian, Arab and African countries and 114 professors from various Egyptian universities.
Its worth to mention that the conference discusses the new in various dentistry disciplines and digital dentistry through 17 workshops for young doctors.
Dr. Ehab Heikal – Deputy General Union of dentists and secretary of the conference, welcomed the guests, pointed out that this year's conference is attended by 114 lecturers, 17 workshops and 130 pavilions for 65 medical companies.
Dr. Alaa Tahawi, pointed out that the General Union was keen to provide all the new despite the difficulties just for the general benefits.
Prof/ Kenawy, mentioned that he was honored by his presence among a group of Egyptian dentists, and that the General Syndicate made a great effort in organizing this conference and its continuation.
He added that the conference provides many scientific experiences for dentists throughout Egypt.
The conference also presented a recorded speech by Mr. / Mamesh, who praised the efforts of the Egyptian Dental Association, stressing that the Suez Canal Authority will not hesitate to help the Association of Dentists to move forward to help the Egyptian people.