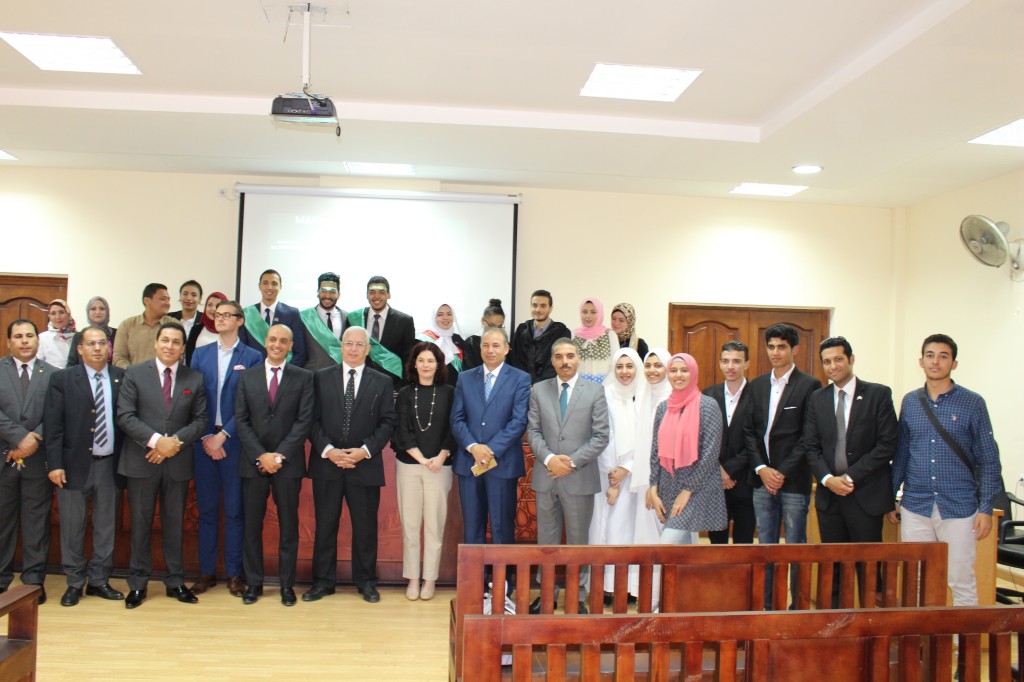 Within the framework of signing a new protocol of joint cooperation between Manchester university – England and the faculty of Low – Mansoura university in both bachelor and postgraduate.
A delegation of Manchester University, was received by the faculty of Low to discuss the new protocol, included prof/ Julia Clark – vice –president of Manchester University, prof/ Rick Canavan - Research Expertise, Publications & Grants at Manchester University and prof/ Hussin Abdo – Accountant and Banking professor.
Meetings were held with the faculty vice- deans and heads of departments to identify the different language sections, which are taught by students and to discuss both curriculum and teaching methods, followed by another meeting with the English Division students.
They also inspected the faculty building, the stands and the examination halls, and inspected the simulated courtrooms which are using to train the students in the court proceedings.
The protocol aims at mutual recognition between the two sides of scientific certificates and mutual visits to faculty members and students. It is expected to be implemented at the next academic year.