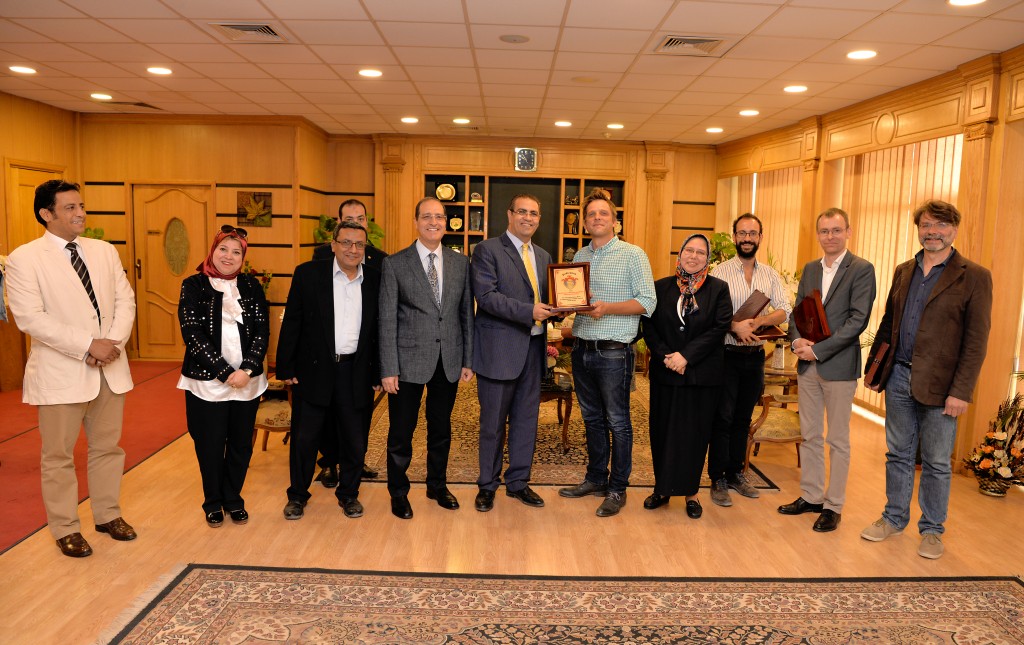 On the sidelines of a workshop at the Faculty of Tourism and Hotels on "the methodology of research in Egyptology", as well as a visit to the archaeological sites in Dakahliya province.
On 1st November 2017, prof/ Mohamed Kenawy – president of Mansoura University, held a meeting with the delegation of the French Institute for Oriental Archaeology.
its worth to mention that the visit of the French delegation is a great addition to the Faculty of Tourism and Hotels and a great benefit to the students' educational and training because of the Institute's expertise in that field.
on his side, prof/ Kenawy stressed the depth of scientific and cultural ties and relations with the French side and its scientific bodies, pointing out that there are many agreements between Mansoura University and French universities, as La Rochelle University, University of León - France.