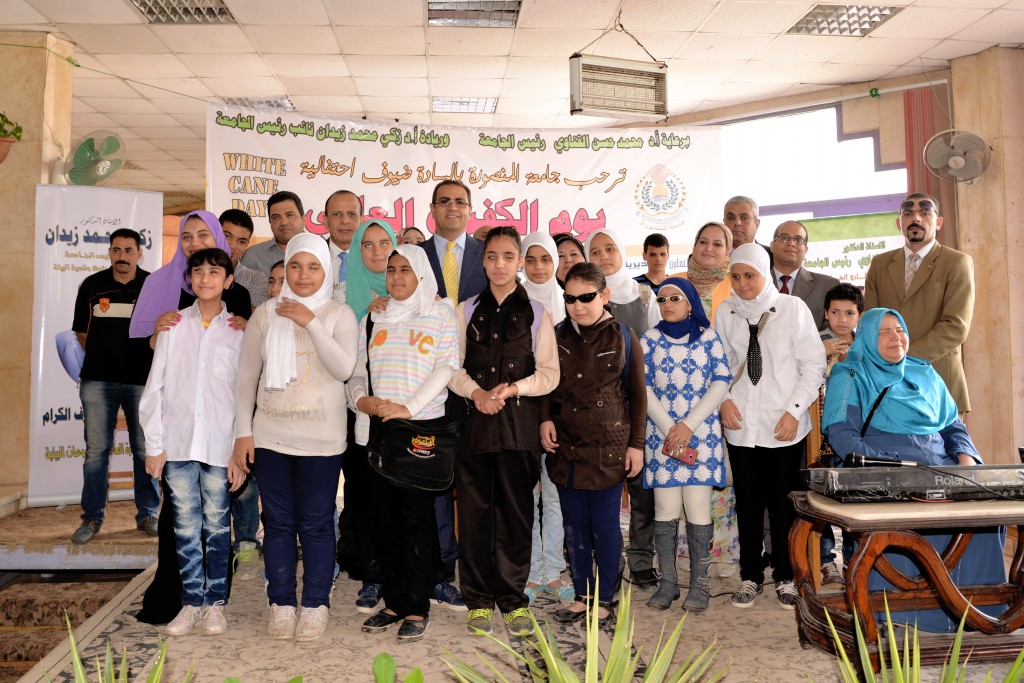 On 1st November 2017, the sector of community service and environmental development at Mansoura University organized a celebration for International Day of the Blind for the forth year.
In the presence of prof/ Mohamed Kenawy –president of Mansoura University, prof/ Zaki Zidan – vice president for community service and environmental development affairs.
The University hosted 50 blind students from different stages of study (elementary, preparatory and secondary) and a number of blind
university students.
The ceremony, included musical passages and musical talents for playing various instruments presented by the students.
On his part, prof/ Kenawy pointed out that the celebration comes from the responsibility of the university to take care of the issues of the surrounding society and its effective role in caring for students with
special needs.
He also mentioned that the university provides the blind students a special care through the ophthalmology center and the central library that offers many services to the blind, including the audio library, where the books have been converted to audio copies as well as the provision of Braille books for the blind.