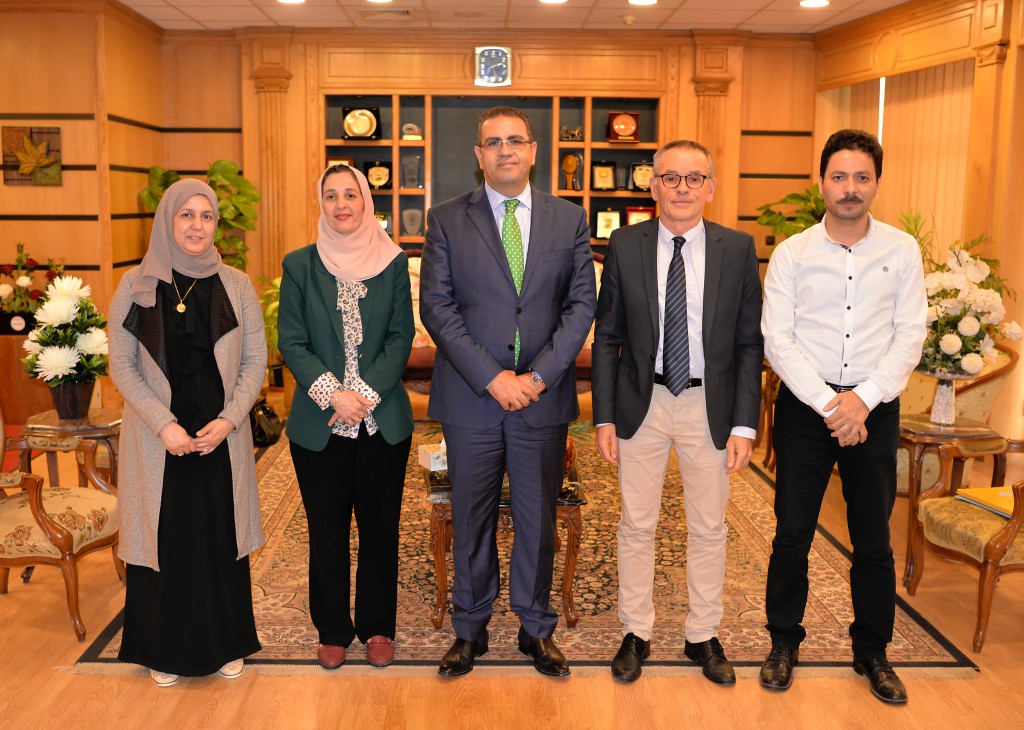 On Sunday 19th November, prof/ Mohamed Kenawy – president of Mansoura University received professor/ Gil Dugarden - Director of the CNRS Research Center at Le Mans University - France, to sign an Egyptian-French Cooperation Protocol between Mansoura University and Le Mans University in France.
The agreement includes the joint supervision of doctoral dissertations between the Faculty of Pharmacy at Mansoura University and the University of Le Mans. The researcher will be awarded a doctorate degree from both universities.
The supervision will be from each university and the discussion will take place at the University of Mansoura in the presence of a number of French professor. Areas of Chemistry.