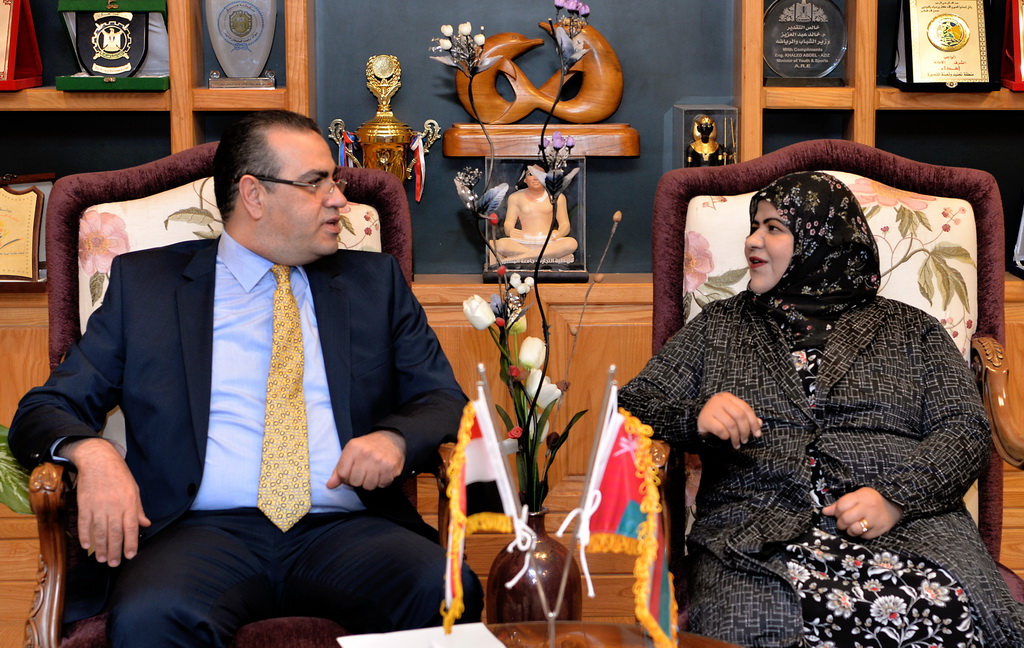 Prof/ Mohamed Kenawy - President of Mansoura University, received Dr/ Mona bint Musa Al-Zadjalieh - Cultural Counselor of the Omani Embassy in Cairo, and Ms. Siham Al-Sayed - Omani Student Affairs Officer at the Embassy.
This meeting came to discuss the educational and academic issues of Omani students who are studying at Mansoura University.
In the presence of Prof/ Ashraf Abdel Basset - Vice President for Education and Students Affairs, Prof/ Ashraf Swailam - Vice President for Graduate Studies, Prof/ Rida Sayed Ahmed - Dean of the Faculty of Arts, Prof/ Asma Moustafa - Dean of the Faculty of Education and Mrs./ Sahar AlIraqi - Director of the Department of international students.
Dr/ Mona stressed that the Egyptian universities are important to Omani students, especially Mansoura University, which became a direction for most of Omani students to seek knowledge due to its distinguished scientific and educational status among universities.
On the sideline of the visit, the Cultural Counselor attended a master's thesis discussion for Omani studet at the Faculty of Law.