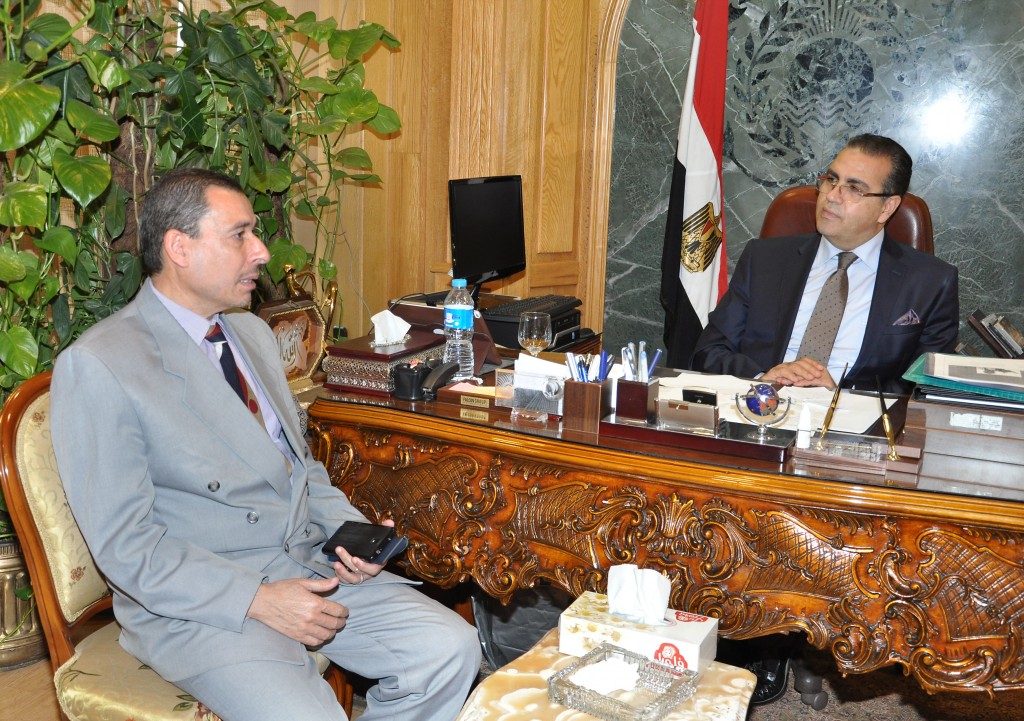 Prof/ Mohamed Kenawy - President of Mansoura University, received prof/ Mamdouh Abdel Meguib - Professor of Natural Products Chemistry at the Faculty of Science and Head of Chemistry department.
The meeting came to congratulate him for obtaining the DSC degree in natural product chemistry based on international arbitration from West Germany and the United States of America.
its worth to mention that prof/ Mamdouh Abdul Majid during his scientific trip discovered thirty-five new natural products, and has published more than one hundred research, mostly in international journals.