The Republic President honors the former Vice President of Mansoura University in the celebration of Egyptian women
Post 22 March 2018
Hits:

462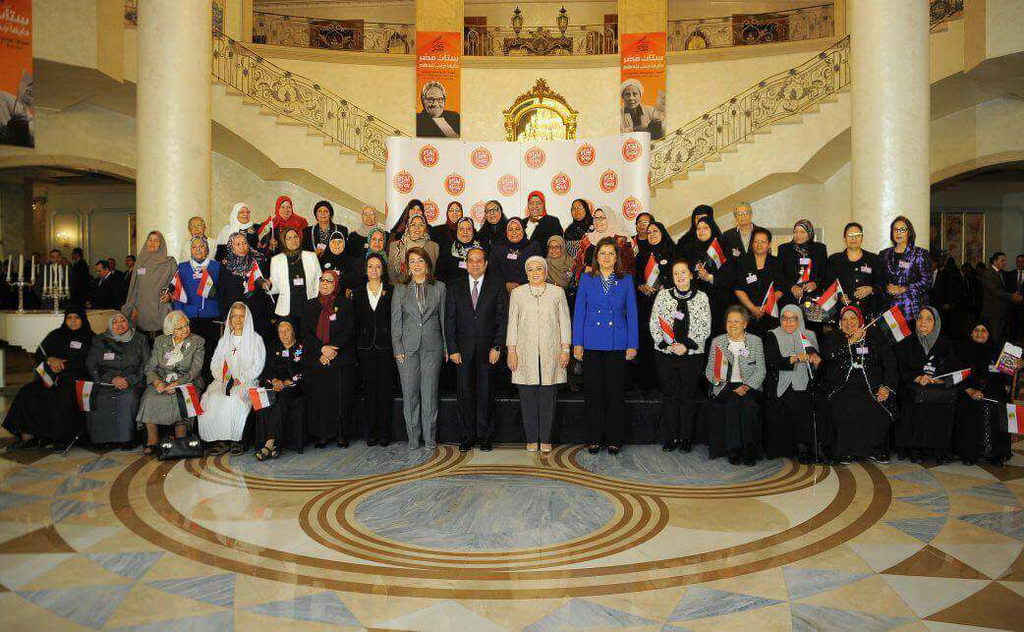 President Abdel Fattah al-Sisi - President of the ARE, honored prof/ Farha El-Shennawy - professor of immunology at the Faculty of Medicine - Mansoura University.
During the ceremony of honoring the Egyptian woman and the ideal mother, the honoring comes in view of her contributions and the world's leading scientific progress.
Its worth to mention that prof/ Farah Al-Shennawi is the first female Dean of the Faculty of Medicine at Mansoura University and the first female Vice-President of the same university.
She has adopted the idea of establishing the Manchester Medical Program through a partnership between Mansoura University and Manchester University.
In addition to her researches on umbilical cord blood stem cells as she established the first center for stem cell and umbilical cord blood stem cell research.
She also established the French Cultural Center for French language education for youth and offered them various opportunities to obtain scientific and study grants in France.
She received a set of awards, the most important of these are the State Encouragement Award in 2000 in the field of advanced medical sciences from the Academy of Scientific Research, Knight 98 award from the former French President/ Jacques Chirac and the great officer award from the French government in 2017 by the French ambassador in Cairo.