Challenges and Opportunities in a conference at the Faculty of Education – Mansoura University
Post 13 April 2018
Hits:

172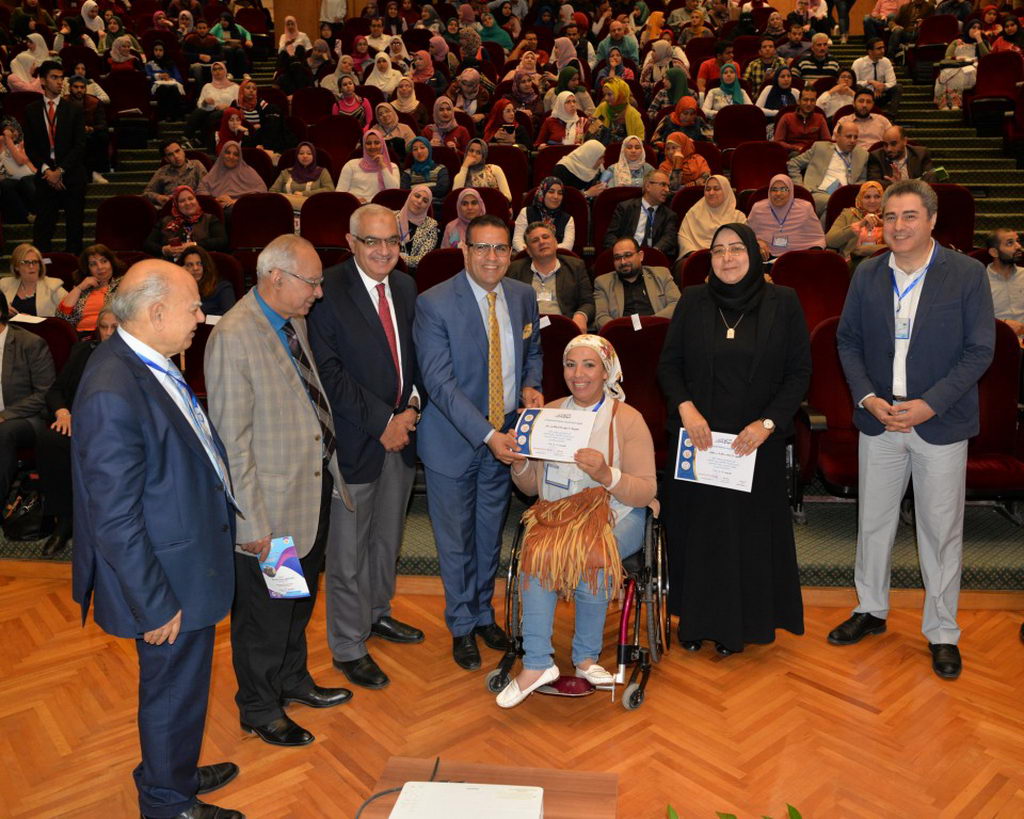 On the sidelines of the first forum of "the Knights of Will" at Mansoura University, the Faculty of Education organized a conference on the development of the capacities of disabilities people entitled "Challenges and Opportunities" in the Hall of prof/ El-Mahdy El-Basousy at the Children's Hospital .

The conference was attended by prof/ Mohamed Kenawy- President of Mansoura University, prof/ Ashraf Abdel Basset - Vice President for Education and Students Affairs, prof/ Zaki Zeidan - Vice President for Community Service and Environmental Development, prof/ Asmaa Mustafa -Dean of the Faculty of Education.

Prof/ Asmaa Mustafa talked about the society progress, the awareness increaseent and the mission of the faculty of education.
She also mentioned the training courses for both teachers and researcher, pointined out that this conference is the first of its kind in the university and aims to provide various opportunities for people with disabilities and acts as a pridge between them and the outside community.
The conference included 3 sessions, the 1st included a lecture entitled "we can achieve", the 2nd included a lecture entitled "the role of the university to overcome challenges" and the 3rd included a presentation of various experments inside the Egyptian universities.