Inauguration of the 18th International Conference of the Faculty of Law at Mansoura University
Post 15 April 2018
Hits:

365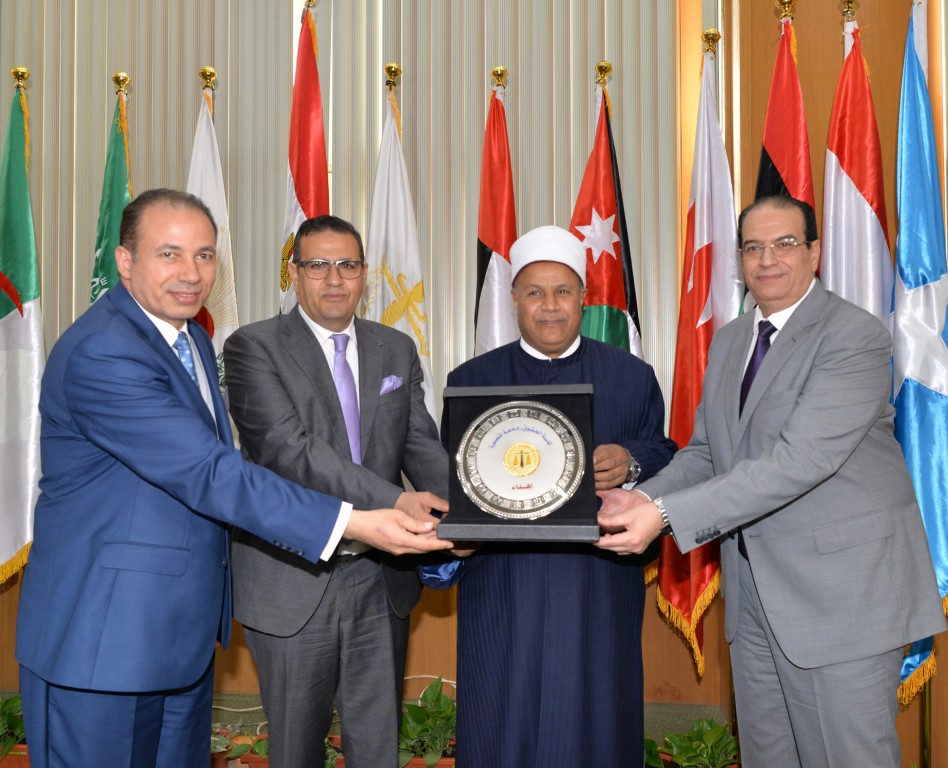 Inauguration of the 18th International Conference of the Faculty of Law at Mansoura University entitled "woman and law", on 15th April 2018.
Under the auspice of prof/ Mohamed Kenawy- president of Mansoura university.
The aim of the conference is to discuss all issues related to women, raise women's awareness of their legal rights and provide solutions to the legal problems that affect these rights to achieve a legislative balance between the rights and obligations of women.
The conference includes five themes: women and national legislation in light of the constitutional rights and duties of women, women and the international rules by reviewing the civil and political rights of women in international instruments and mechanisms for activating, women's international rights in national laws, women and divine laws in light of the personal status of women, Women and the economy by highlighting the developmental role of women and their economic and social rights, national efforts to protect women's rights through civil society organizations and the National Council for Women.