The Russian delegation participates in a workshop on economic development at Mansoura University
Post 21 April 2018
Hits:

380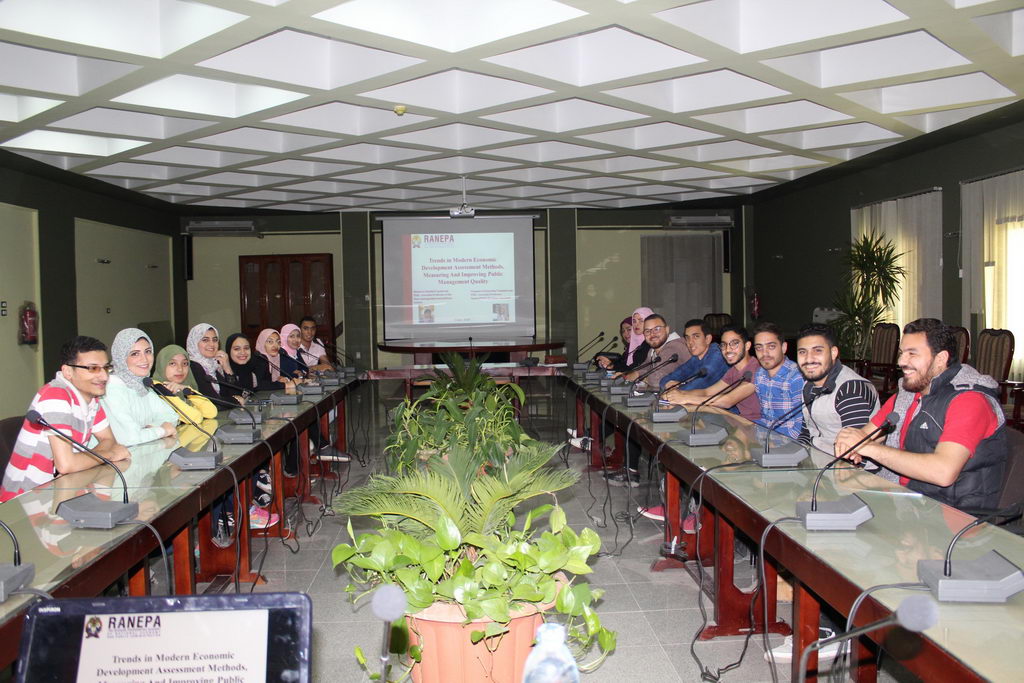 Within the framework of the cooperation agreement between mansoura University and the Russian Presidential Academy.
The Russian delegation participated in a workshop entitled "Trends in modern economic development and methods of measuring the improvement of the quality of economic management".

The meeting was attended by prof/ Zaki Zaidan - Vice President for Community Service and Environmental Development affairs, prof/ Mohammed Atwa - Dean of the Faculty of Commerce and prof/ Mohammed Sergany - Head of the Russian File at the International Relations Office.
Students of the English Language Department at the Faculty of Commerce participated and interacted with the Russian delegation.