Launching the first unit of addiction treatment at Mansoura University
Post 02 May 2018
Hits:

458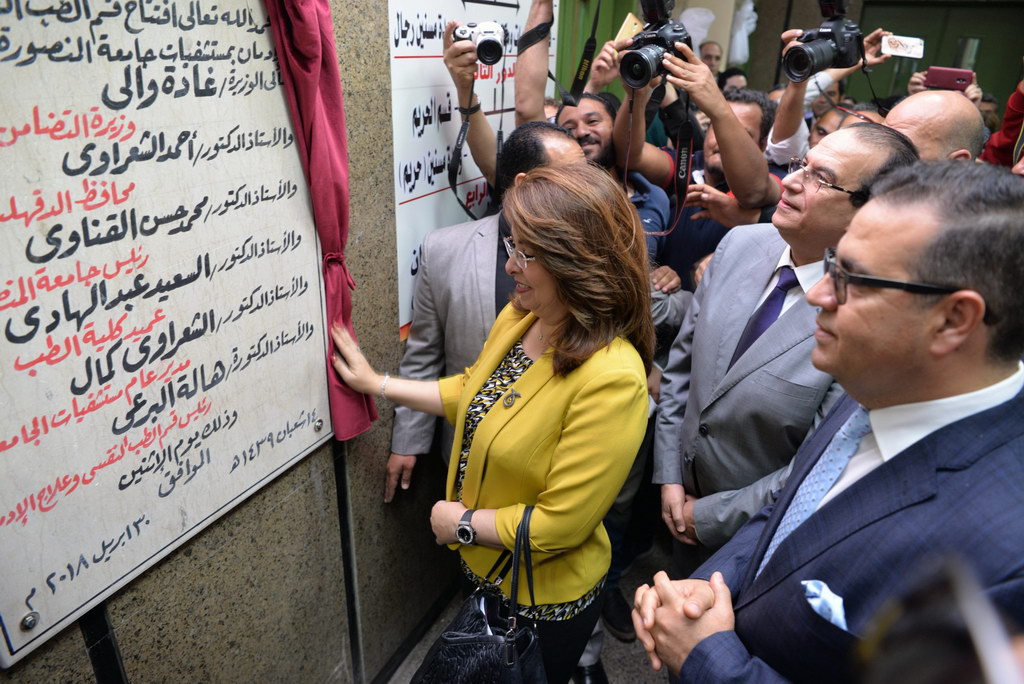 Dr. Ghada Waly - Minister of Social Solidarity, inaugurated the Addiction Treatment Unit at Mansoura university in cooperation with the Anti-Addiction Fund.
The opening ceremony attended by prof/ Ahmed Al Shaarawy - Dakahlia Governor, prof/ Mohamed Kenawy -President of Mansoura University, prof/ El Saied Abdel Hadi - Dean of the Faculty of Medicine, prof/ Shaarawy Kamal - General Director of Mansoura University Hospitals, prof/ Hala El Borai, Head of Psychiatry department
Its worth to mention that Mansoura University Hospital is the first public hospital in Dakahlia to operate a special unit for addiction treatment.
The treatment unit includes 30 beds. The unit is also equipped with a gymnasium, a recreation hall, a free exercise venue and a football field for more activities.
The unit is supplemented by two outpatient clinics, which are open weekly to monitor cases, dispense treatment and enter hotline patients under the Ministry of Social Solidarity.
A cooperation protocol was signed between the faculty of medicine and the Anti-Addiction Fund.
The protocol included a professional diploma to combat addiction for graduates of the departments of sociology and psychology, and social service faculties.