Graduation of the first batch of the Pharm D program
Post 06 May 2018
Hits:

3049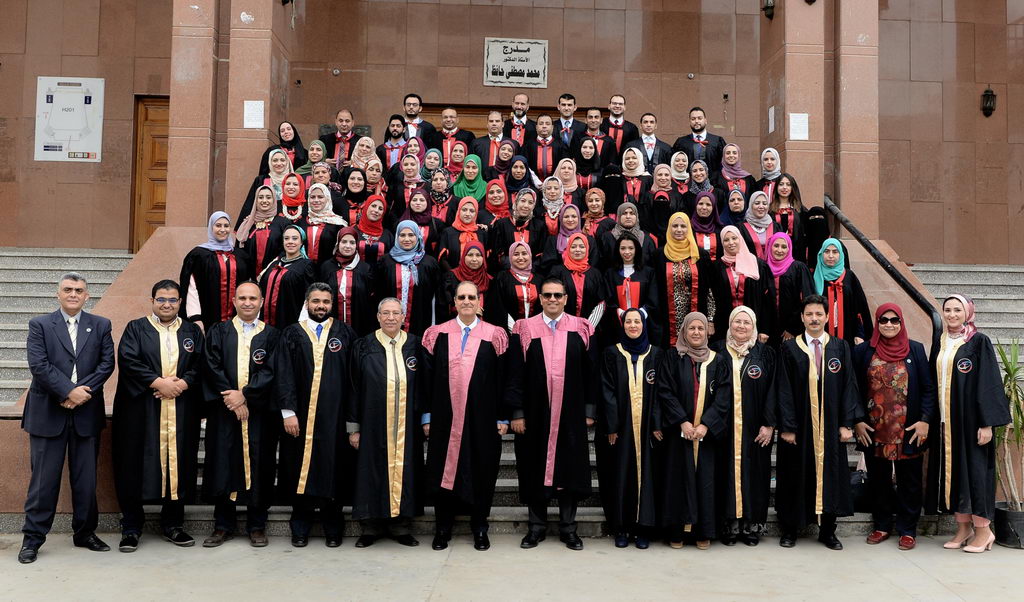 The Faculty of Pharmacy- Mansoura University, on Sunday 6th May 2018 celebrated the graduation of the first batch of the Pharm D program.
In the presence of Prof/ Mohamed Kenawy - President of Mansoura University, Prof/ Ashraf Swailam -Vice President for post-graduate Studies and Research, Prof/ Nahed El Anany - Dean of the Faculty of Pharmacy, Prof/ El Said Abdel Hady- Dean of the Faculty of Medicine, Prof/ Wafa Al Bahai - Vice-Dean of the Faculty of Medicine, Prof/ Shaarawy Kamal- Director of Hospitals, Prof/ Khaled Basheer - Director of Pharm D Program, Dr/ Lamie Moussa - Secretary General of Pharmacists Syndicate in Dakahlia and Dr /Mona Rashed - Treasurer of the Syndicate.
Prof/ Swailem, pointed out that the graduate sector is witnessing a variety of programs which meet the requirements of both the graduates and the labor market, and that the Farm D program is the most important as it meets the aspirations and needs of the graduates in both medical and health sectors and hospitals and considers as a professional Master in Clinical Pharmacy.

For his part, prof/ Kenawy expressed his happiness with his presence among the graduates of the first batch of the Pharm D program, which is equivalent to the professional master's degree.
He also thanked the management of the program for the program success.
He noted that the program is a result of set of priorities to reform the education in Egypt.
He also pointed out that the program considers as a bridge to reduce the gap between the graduate and the requirements of the labor market, as it offers a graduate with a doctor degree in clinical pharmacy, who is qualify to work professionally at hospitals, medical centers and pharmaceutical institutions.