President of Mansoura University inspecting the expansion of the clinics and the practical examinations at the Faculty of Dentistry
Post 07 May 2018
Hits:

2818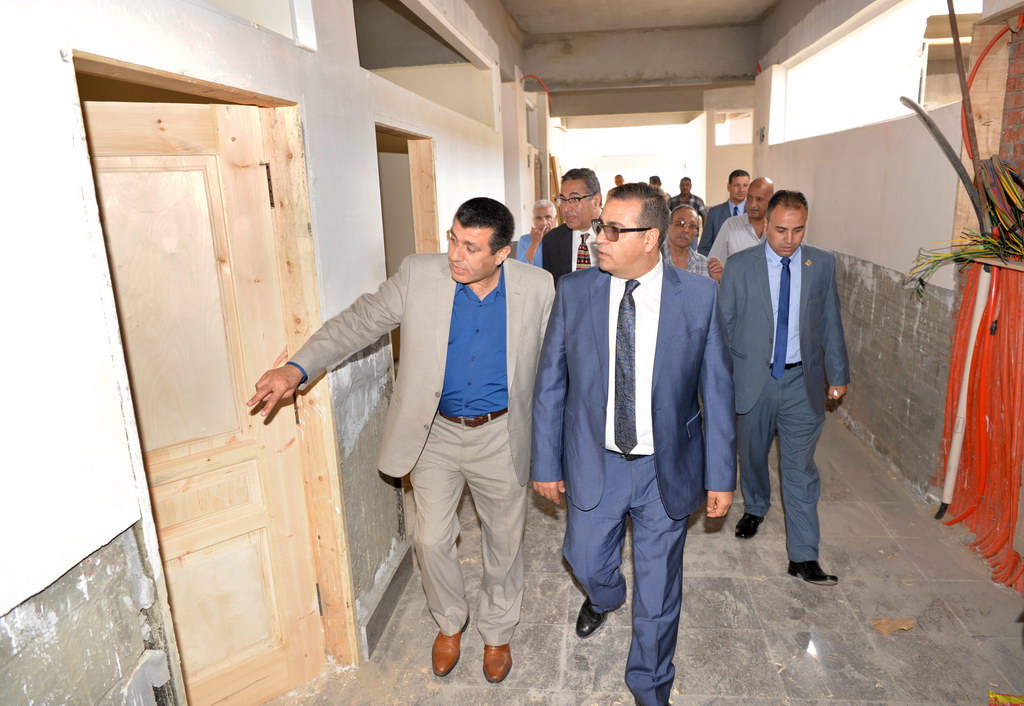 On Monday 7th May 2018, Prof/ Mohamed Kenawy - President of Mansoura University, visited the faculty of Dentistry to inspect the new expansions in the clinic building and the practical examinations in different departments.
Prof/ Kenawy was accompanied by prof/ Essam Al Wakil - Dean of the Faculty of Dentistry and prof/ Mohamed Abdel Moneim - Head of the Oral Surgery Department.
Prof/ Kenawy stressed on the completion of the new expansions so that the students can receive their practical training and to accommodate the new students and the increasing numbers of students of the faculty every year.
He pointed out that the students keen to join the faculty of Dentistry because of its excellence and also to enroll in the new program "Mansoura Manchester Dental" where a set of both Egyptian and foreign students are studying.