President of Mansoura University in an inspection visit at the Specialized Medical Hospital
Post 09 May 2018
Hits:

4488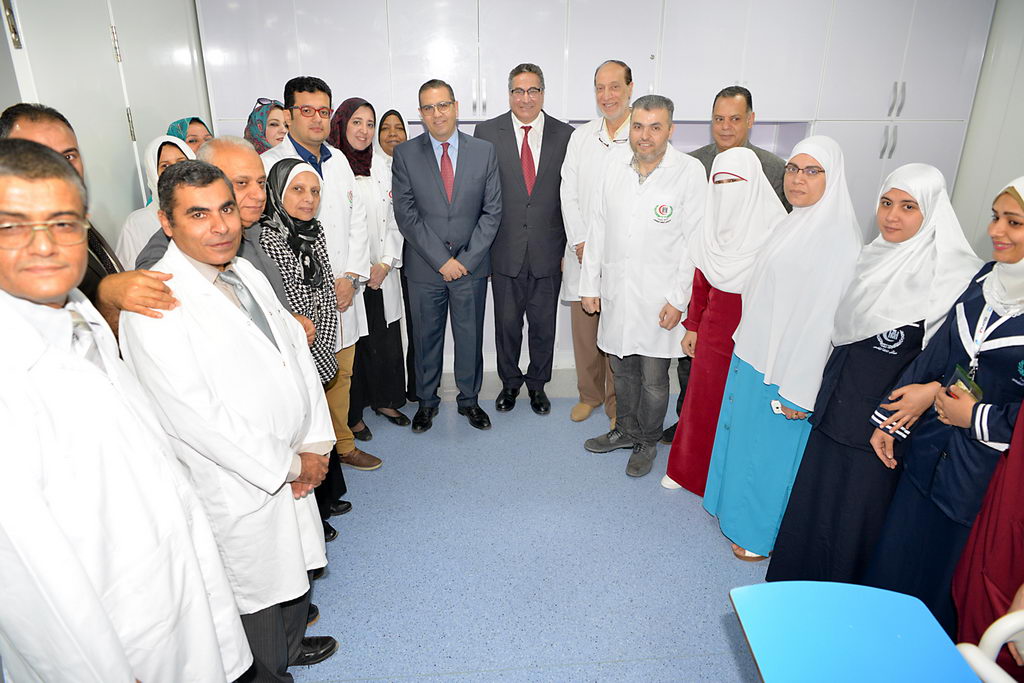 On Wednesday 9th May 2018, prof/ Mohamed Kenawy - President of Mansoura University, visited the Specialized Medical Hospital to inspect the new annex building and to launch both intensive care units and Dialysis unit.
Its worth to mention that 3 intensive care centers were renovated "heart, gastrointestinal, liver, diabetes and endocrine", and Dialysis unit was launched with a capacity of four devices.
Prof/ Kenawy confirmed that the university administration is currently working on the project of completing the new annex building on an area of 700 square meters and consists of 9 floors.
He explained that these renovations and expansions come within the framework of the hospital plan to accommodate the largest possible number of patients with intensive care.