The delegation of the Libyan Embassy at Mansoura University
Post 09 May 2018
Hits:

4456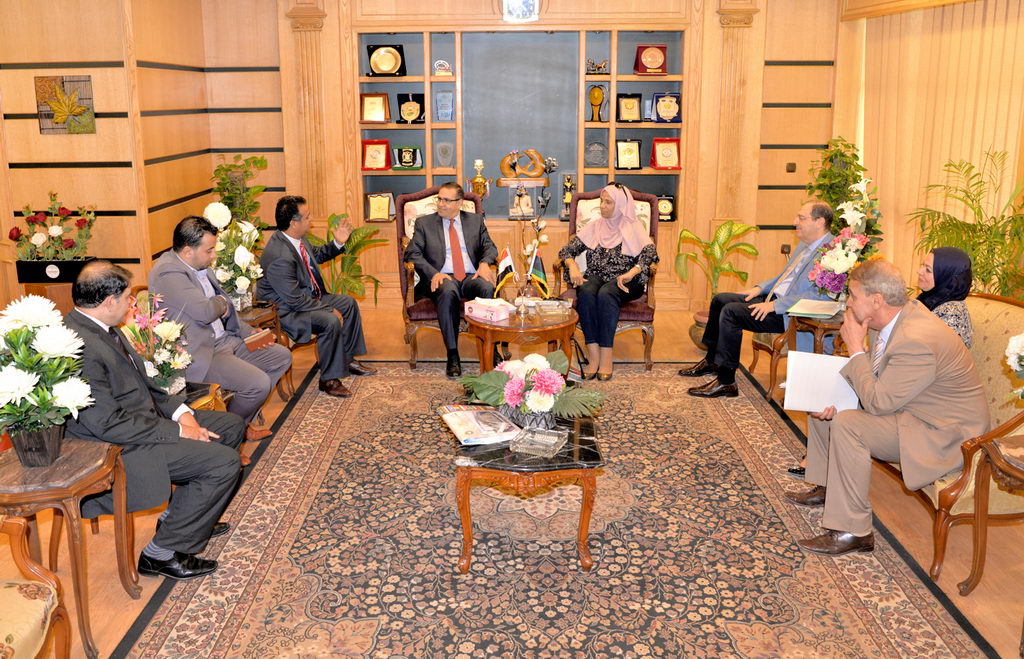 On wednsday 9th May 2018, prof/ Mohamed Kenawy - President of Mansoura University received the Libyan Embassy delegation during his visit to the university to find out the conditions of the Libyan students and to discuss their academic situation.

The delegation included Dr. Zeinab Haroun and Mr./ Edrees Al-Jazouri - assistants of Cultural and Academic Attaché of the Libyan Embassy.

In the presence of prof/ Ashraf Sweilem - Vice President for Graduate Studies and Research affairs, prof/ Ahmed Osman - Vice Dean for Education and Students affairs - Faculty of Tourism and Hotels, Dr./ Hossam El-Din Mostafa - General Supervisor of Expatriates.

The delegation mentioned the cooperation with Mansoura University and the desire of the Embassy and the Libyan students to study in the university because of its superiority and scientific excellence.
Prof/ Zineb Haroun also pointed to the excellence of the various experiences at Mansoura University and called for benefiting from the academic and engineering expertise for the reconstruction of Benghazi University.

prof/ Kenawy welcomed the Libyan delegation, stressing the provision of all aspects of support and care for the Libyan students in both undergraduate and postgraduate stages.