On Wednesday 9th May 2018, prof/ Mohamed Kenawy - President of Mansoura University, inspected the three new medical centers, "Neurosurgery, Neurosurgery and Orthopedics" to find out about the provided medical services and to follow up the construction of
Post 09 May 2018
Hits:

5585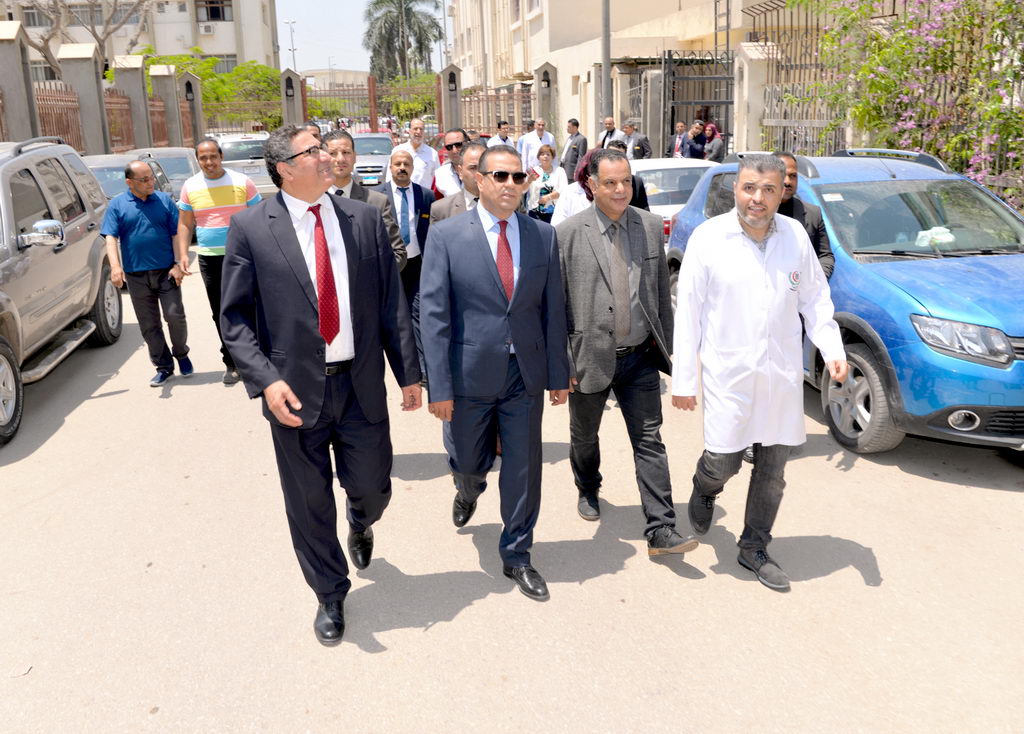 On Wednesday 9th May 2018, prof/ Mohamed Kenawy - President of Mansoura University, inspected the three new medical centers, "Neurosurgery, Neurosurgery and Orthopedics" to find out about the provided medical services and to follow up the construction of the three new medical centers.

Accompanied by prof/Saeed Abd Al Hadi - Dean of the Faculty of Medicine, prof/ Shaarawy Kamal - General Director of the University Hospitals.

Its worth to mention that work began at the three medical centers since 2001 and the first and second floors were completed, since 2015 construction has been completed and the third and fourth floors have been completed within one year then the fifth and sixth floors are completed.

The outpatient clinics of the three centers were operated to provide medical services to prevent overcrowding.
The fetal unit of the obstetrics and gynecology center, launched and operated in addition to the training center for ultrasound, beside eight specialized clinics have been opened in the Neurology and Neurology Center.