The President of Mansoura University follows up the new liver transplantation building
Post 28 June 2018
Hits:

288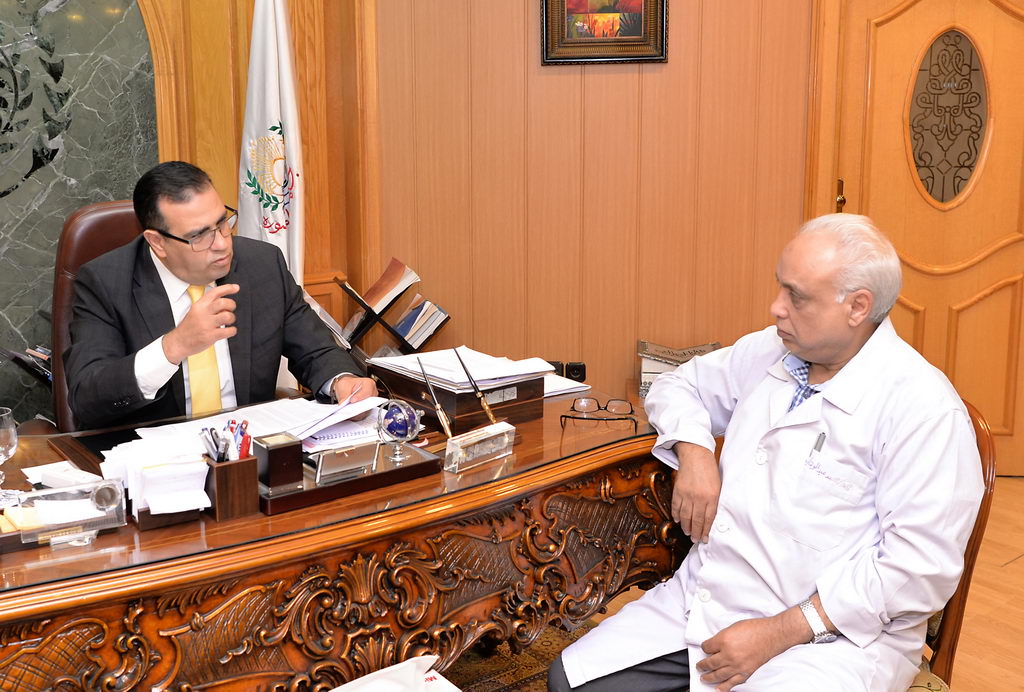 On wednsday 27th June 2018, Prof/ Mohamed Kenawy - President of Mansoura University, met prof/ Mohamed Abdel-Wahab - General Supervisor of the Liver Transplantation Program, to follow up the latest developments in the establishment of the new liver transplantation center at the Gastrointestinal surgery Center .
The president also congratulated prof/ Abdel-Wahab for receiving the best review award from the International Surgery Journal
Prof/ kenawy viewed a number of conducted liver transplantation cases from a live donor, where the number of cases so far 600 cases in 10 years since the beginning of the program
Prof/ Abdel-Wahab, reviewed the achievements of the new building according to the time schedule for the implementation.
At the end of the meeting prof/ Kenawy stressed on the completion of the construction and processing of the new building as soon as possible to accommodate the increasing numbers of liver transplantation patients and reduce the waiting lists.