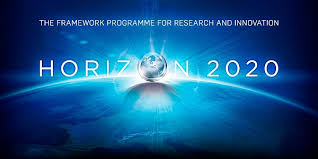 The Graduate Studies and Research Sector announces research grants provided by the HORIZON 2020 program funded by the European Union. You can view these grants and all their terms and conditions.
Using the following link: https://bit.ly/1Xsv33q
Note that some of these grants will be opened in January 2019, providing an appropriate time to prepare proposals and create appropriate research teams.
We are happy to receive your inquiries regarding these grants through: International Grant Office e-mail:
This email address is being protected from spambots. You need JavaScript enabled to view it.
You can also communicate with the HORIZON 2020 Working Group of the University, which is composed of colleagues:
Prof. Sherif Masoud Ahmed Al-Badawi, Professor, Faculty of Engineering
Dr. Mohammed Masood Salama - Assistant Professor, Faculty of Medicine -
Dr. Ahmed Rashed Abdel Nabi - Assistant Professor, Faculty of Agriculture -
Dr. Lamis Mahmoud - Lecturer at the Faculty of Science.
Dr. Huda Al-Sajai, a lecturer at faculty of commerce.