The President of Mansoura University Honors the Winners of Nile Award, State of Appreciation Award, Excellence and Encouragement Awards for Women in 2018
Hits: 2557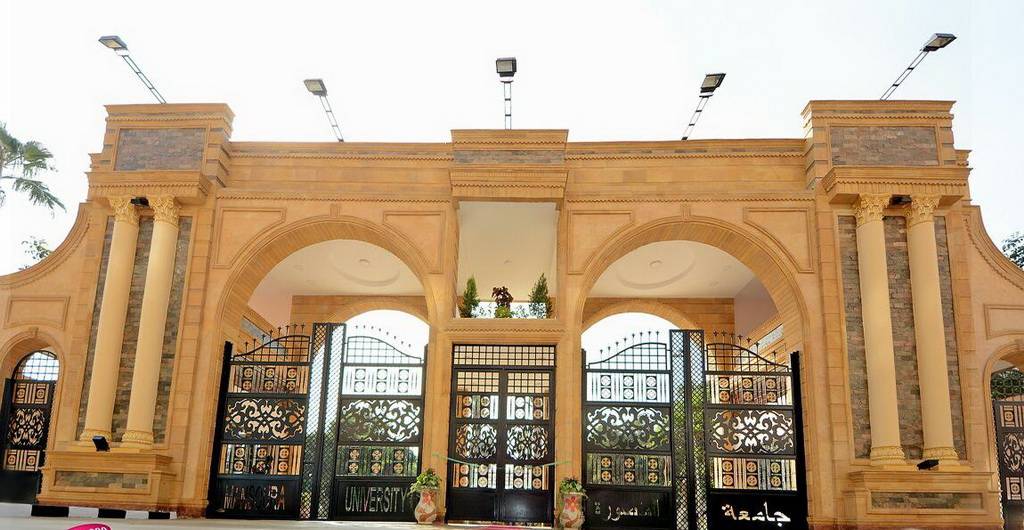 Prof. Ashraf Abdel Basset, Mansoura University President, together with Prof. Kamal Sharobiem, the governor of Daqahlia, honored a number of Mansoura University faculty members who received the Nile, State Appreciation and Excellence Awards for 2018 during the meeting of the university council on Wednesday April 24th, 2019.
Prof. Khaled Abdel Ghaffar, the Minister of Higher Education, announced the winners during the council meeting of the Academy of Scientific Research.
Prof. Ashraf Abdel Basset recognized the winners' efforts in serving scientific research stating that Mansoura university is so proud of this great achievement. Around 10 of Mansoura University scientists and faculty members have been awarded. They work in different fields, two among them work at Zewail City. These awards challenge the university as a whole to maintain its status of distinction and excellence among other Egyptian universities. Prof. Abdel Basset indicated the importance of keeping up with what is new in science and technology.
The honored faculty members and professors include:
The winners of the State Appreciation Awards in
Science and Technological Sciences
for 2018:
Medicine
Prof. Tarek Abd El-Moniem El-Diasty(Emeritus Professor-Mansoura University Urology and Nephrology Center)
Engineering
Prof. Salah Sabry Obayya
Director of Photonics and Smart Materials Center
Professor at Mansoura University-Zewail City of Science and Technology
State Encouragement Awards:
Geology
Prof. Haitham Sayed Ahmed Abdel Hakim
Professor at the Faculty of Science-Mansoura University
Technological Sciences Award(Serving the fields of Basic Science)
Science Awards:
Prof. Ahmed Zaki Mahmoud ahmed
Associate Professor-Faculty of Veterinary Medicine-Mansoura University
Prof. Abdel Basset Ahmed Abdel Majid
Associate Professor-Faculty of Pharmacy-Mansoura university
Prof. Eman Omar Mohamed Sharif
Associate Professor-Faculty of Medicine-Mansoura University
Prof. Ibrahim Mohamed Elshirbiny
Professor at the Faculty of Scince-Mansoura University
Professor at Zewail city Research Center of Material Sciences
Prof. Mohamed Elhoussiny Ibrahim el-Kholy
Lecturer at the Faculty of Computer Science- Mansoura University
Prof. Nihal Fayez Fahmy
Professor of Engineering-Mansoura University
:Encouragement Awards for Women
Agriculture and Food Science
Prof.Marwa Fawzy El-Mitwally
Associate Professor at the Fculty of Vetrenary Medicine-Mansoura University
---