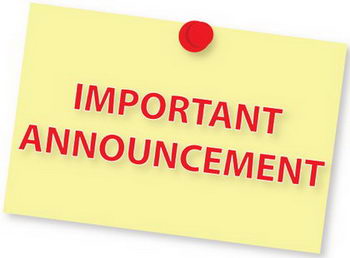 In the interest of Mansoura University to provide the best medical service for its students and to prevent overcrowding of students during the ticketing for medical examination in outpatient clinics, the General Administration of medical affairs has developed a medical detection system and booking electronically in specialized outpatient clinics in the students hospital.
Step 1: Download the( Mu Student Portal) program from the Play Store.
Second:The user name and password obtained by the student from the students' affairs at the college and then determine the system of his study (credit hours, regular study system.)
Step 3:The student will book the required medical examination.
Fourth: The student goes to the clinic at the University Students hospital on the specified day.
The Office of Innovation Support and Technology Marketing (tico) at Mansoura University will announce when they start the support for graduation projects for the financial year 2018/2019 until 15 December 2018. The application form is now available on the website of the Academy of Scientific Research and Technology on
:http://submission.asrt.sci.eg
/
Please fill in all required data and complete the form and send a copy to the following email
This email address is being protected from spambots. You need JavaScript enabled to view it.
The Academy of Scientific Research and Technology, in cooperation with the cultural British Council, announced the opening of the tenth season of the 2018 Laboratory of Science competition for students of scientific colleges and young researchers in the fields of life sciences, basic and engineering, ages 18 to 40, to find a way to express themselves and communicate with the larger audience in an open, inspirational and interactive way as well as encouraging young generations to take science and scientific communication is an inspiring field for their career prospects, promoting science as part of the culture of the community, this competition likes the program Pop Idol, where the contestants have only 3 minutes to present a scientific subject in an interesting and innovative way to prove their abilities in front of the jury of 3-4 distinguished members with experience in the relevant fields of specialization (science, communication and marketing) to evaluate the contestants on the basis of scientific content, and the clarity of performance of any scientific subject is selected in addition to the strength of their presence on the stage to qualify the best of them to go to the next stage, the deadline for submission and fill out the form on 8 November 2018 through the following link
https://famelab.untapcompete.com/login/? User = new
and will offer valuable prizes to eligible contestants in the final round, and will have the winners of the first and second with full sponsored travel to the United Kingdom where he represented Egypt in the international competition which will be held during the Science Festival in Cheltenham, United Kingdom in June 2019.