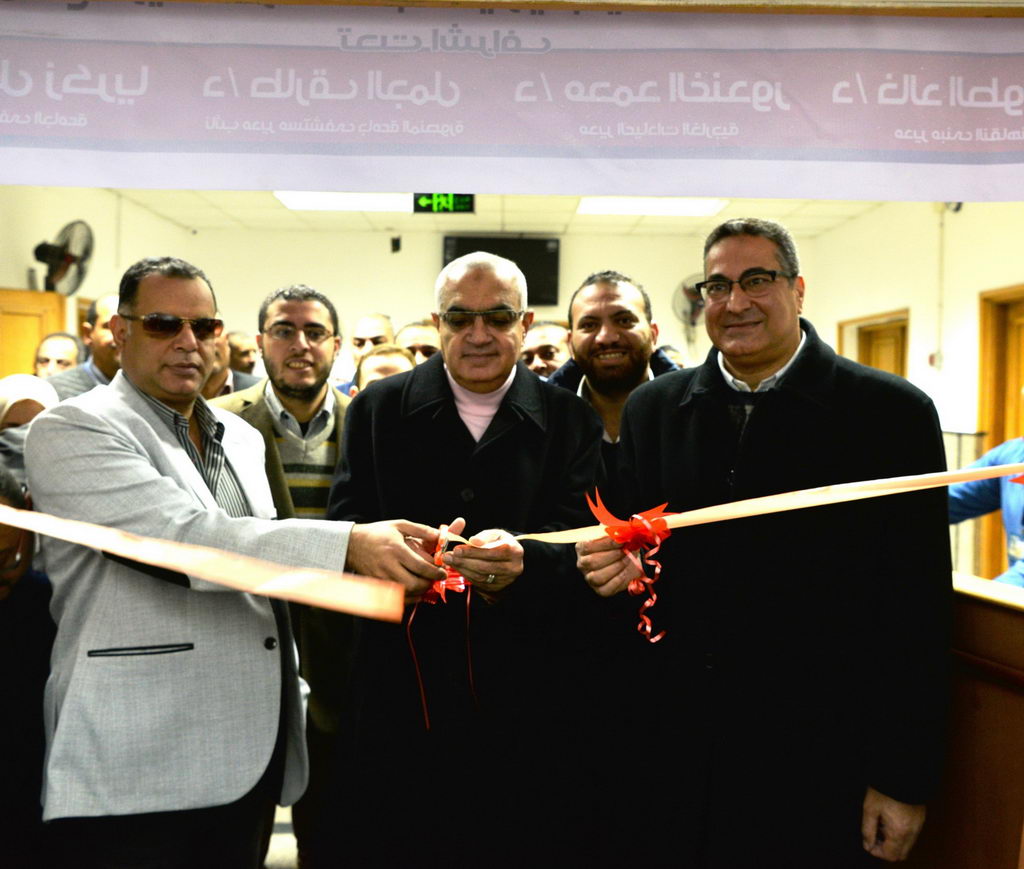 President of Mansoura University inaugurates "First Day of Charity" at the University's main hospital
Hits: 2314
On Friday, December 28, 2018, Dr. Ashraf Abdel Baset, President of Mansoura University, opened the "First Day of Charity" at the University's main hospital, organized by this hospital to provide the needs of workers and assistance services in cooperation with" Farhat Kalb charity Team".
In the presence of Dr. Saied Abd El-Hady - Dean of the Faculty of Medicine, Prof. Dr. Shaarawy Kamal - General Director of the University's main hospital, Dr. Wael Zakaria, Director of the Hospital, Dr. Khaled El-Toukhy, Director of the Hospital of difficult Conditions and Rehabilitation, Mr. Ahmed Salam El-Sharkawy. - Member of the House of Representatives, Prof. Amal Magdy - Chairman of " Farhat Kalb charity Team".
Prof. Ashraf Abdel Basset stressed the important role played by the university's main hospital in providing medical services, eliminating waiting lists and carrying out operations in precise specialties not only in Dakahlia but also at the level of university hospitals in the republic. He also praised the role of civil society teams and organizations in helping to support the hospitals to perform their duties in the best possible manner in light of the increasing number of patients, supporting the charity exhibitions that play the role of solidarity for workers and assistance services. Dr. Al-Shaarawy Kamal pointed out the continuous support of the University's administration to all sectors of the hospital staff and supporting the charity exhibitions to care the employees and to achieve social solidarity and job satisfaction.
Dr. Ahmed El-Sharkawy said that Mansoura University hospitals bear a large part of the medical services for patients in Dakahlia governorate and the neighboring governorates, which requires all efforts from the state, the parliament and the civil society to support them to play their important role in providing medical and therapeutic services to Delta governorates.
.
---