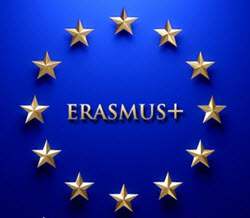 Within the frame work of Mansoura University to improve the higher education development process, and to provide funding opportunities for projects, enriching the internal cooperation between Mansoura University, Delta University, and intended scientific institutions, and how to apply for the ERASMUS projects.
A work shop on "How to Write ERASMUS+ proposal"
Will be held on 21st December 2016, on 9:30 am, at the training hall 2 – central library- Mansoura University.
The work shop targets the faculty members who are interested in applying for the funded European Union projects.