Mansoura University participates in the 12th International Session for Educators of Higher Institutes of Physical Education - Greece
Hits: 7377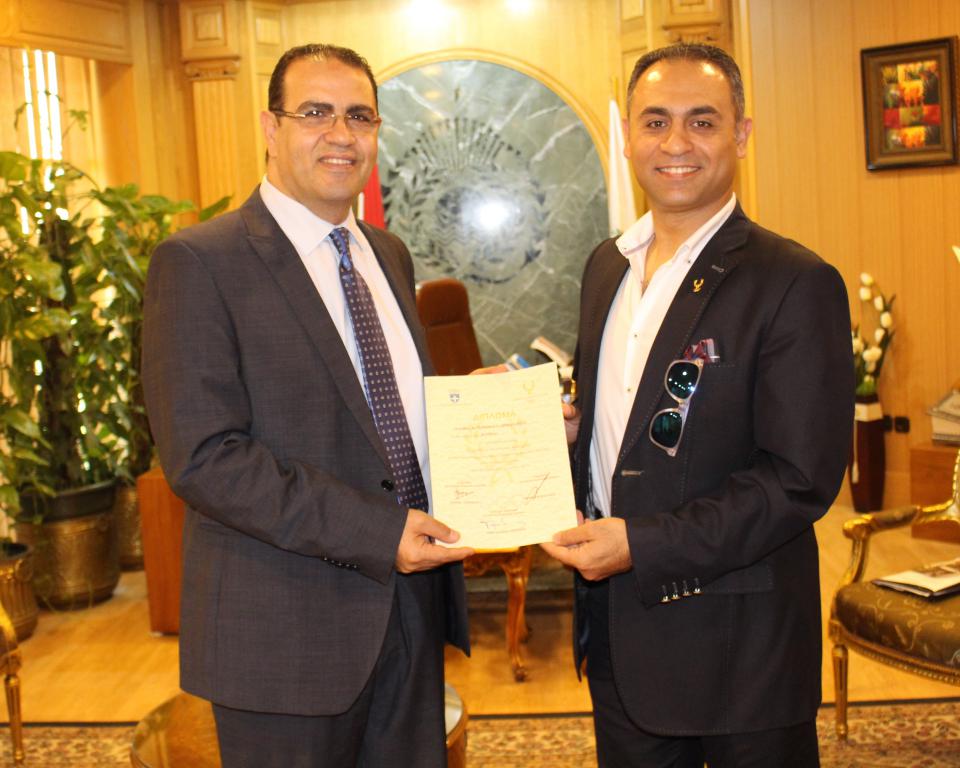 On Monday 5th June 2017, prof/ Mohamed Kenawy – president of Mansoura university, met prof/ Mohamed Gaida - Head of Mathematical Movement Sciences department - Faculty of Physical Education, who represented Egypt and Africa at the 12th International Session for Educators of Higher Institutes of Physical Education organized by the International Olympic Academy- Greece.
During the session, prof/ Gaida, presented Mansoura University's shield for prof/ Michael Fysentzidis - IOA President on behalf of prof/Mohamed Kenawy – president of Mansoura University.
Prof/ Ghaida, gave a presentation regarding the Role of Different Governments around the World in Supporting the Olympic Educational Values, and was honored with the Olympic Movement Diploma of physical education institutions.

---