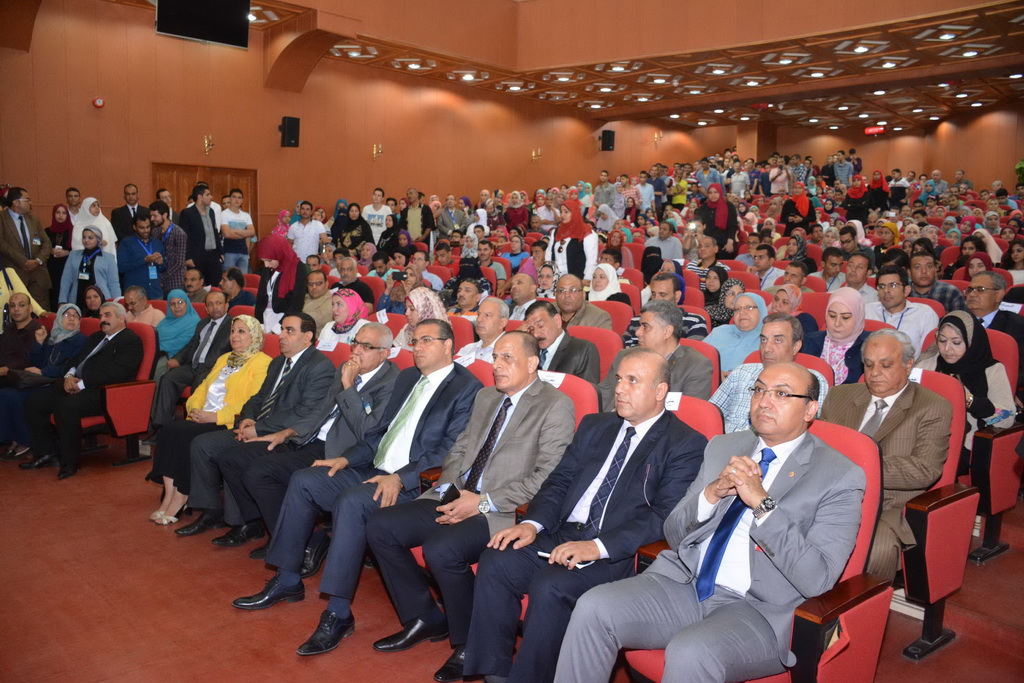 On Monday August 1st 2016, Prof. Mohammed Kenawy has initiated the events of "The Second Annual Educational Exhibition" at Mansoura University for secondary school students, displaying 15 special programs for a number of faculties such as medicine, Pharmacy, Engineering, Veterinary Medicine, Science, Arts, Education and kindergarten.

With the presence of Prof. Ashraf Abdel-Baset – University Vice President for Education and Student affairs and exhibition president, and Prof. Dr. Zaki Zidan – University Vice President for community service and environmental development, and Prof. Mohamed Attia –Vice Dean of the Faculty of Medicine and exhibition supervisor, and Mr, Ali Abdel-Raouf - Undersecretary of the Ministry of Education, and Prof. Dr. Ahmed El-Adl – Exhibition Coordinator and social networking official, besides the deans, vice deans of different faculties and directors of educational administrations and schools in Dakahlia Governorate.

The exhibition has witnessed a large attendance, including 50 school managers and 750 secondary school students.

Prof. Ahmed El-Adl; Exhibition Coordinator and social networking official has demonstrated that the exhibition presents new special educational programs in different faculties. These programs focus on presenting a distinctive education and discriminative opportunities for graduates, which enables them to keep pace with consequent developments of the labor market. Prof. Osama Abolnasr has presented the mobile application for the exhibition, which is the first mobile application for special educational programs. It provides all information concerning the programs and means of communications with the programs officials.

Prof. Ashraf Abdel-Baset, during his word has displayed the history of the University, the most significant faculties, the most special programs in certain faculties, the educational services and different activities presented by the education and student sector, besides the most important sporting, recreational, cultural and scientific services, in addition to student care. He assured that 20% of talented secondary school students at the level of the Republic are from Dakahlia governorate, which resembles a challenge in the continuance of such excellence, through selecting the special programs which are reliable with the interests and needs of each student.

Prof. Mohamed El-Kenawy has assured that this is milestone phase for secondary school students, and a time of date determination, in which the country adopts new strategies for education reform. He pointed to the importance of the student's choice of the faculty that most suits his/her abilities and interests, in order that a student could create and innovate in the future.

50 school managers were honored for the top first talented students at the level of the governorate.