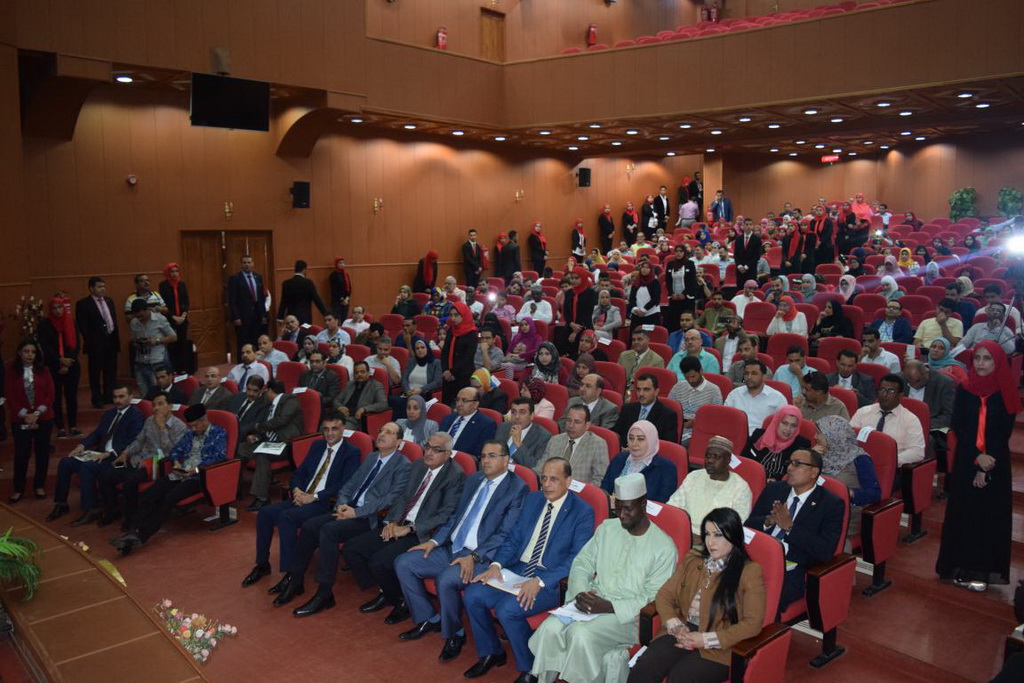 Under the auspices the president of Mansoura University; Prof. Mohamed Kenawy and the vice- presidents, the International Students Office held a festival for all the foreign students in Mansoura University on September, 4 to highlight the educational, research, and cultural services Mansoura University provides for the international students. The festival aimed, also, at introducing some grants offered by some special educational programs in several faculties to the new students. An activity fair was opened to display the works and activities of the international students of different facilities during their stay in Mansoura city.
A number of cultural attaches and representatives of the embassies and consulates of international students' countries attended the festival. They expressed their happiness to be in Mansoura University and attend the festival that showed the great caring and interest of the Arab Republic of Egypt, represented in Mansoura University in the international students affairs and the permanent care and seeking to overcome all the difficulties they may face.
The festival emphasized the opportunity of more cultural exchange among various countries through the existence of the international students all together in Mansoura University; as the university took the advantage and held the first scientific international conference for research and ideas of international students last April. Mansoura university has been always working on providing all the required services and activities the international students need during their stay in Egypt on the health and educational levels. Moreover, the university established the international nursery for their kids, and making all the efforts to solve any obstacles regarding their staying and accommodation.