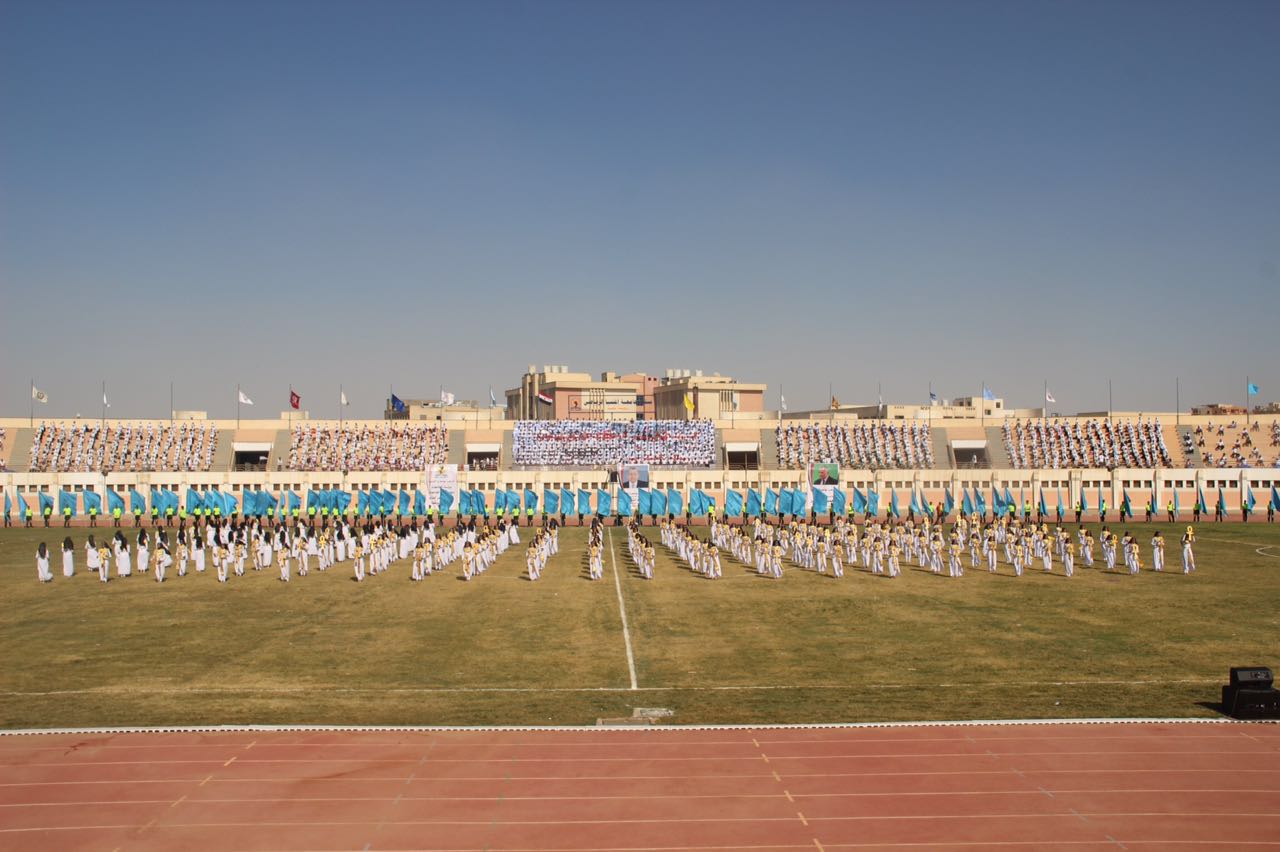 On Friday September 2nd 2016 Prof. Mohamed Kenawy; the president of Mansoura University attended in the events of the opening celebration of the fourth girl students' week in Menia University.
The week included 3000 girl students from 21 Egyptian Universities and lasted in the period from 1st to 7th September 2016.
The celebration was attended by prof. Ashraf Al Shehy; Minister of Higher Education, prof. Ahmed zaki badr; Minister of Local Development, prof. Amr Salama; former Minister of Higher Education, the presidents of Egyptian Universities and Eng. Tarek Nasr; Menia Governor.
The attendees were welcomed by Prof. Kamal Abo El Magd; president of Menia University, who assured women's rights and equality in all University's positions.
Just after the celebration, prof. Kenawy met the Mansoura Universty team to motivate the girls to achieve an outstanding performance during the contests to get the advanced positions.