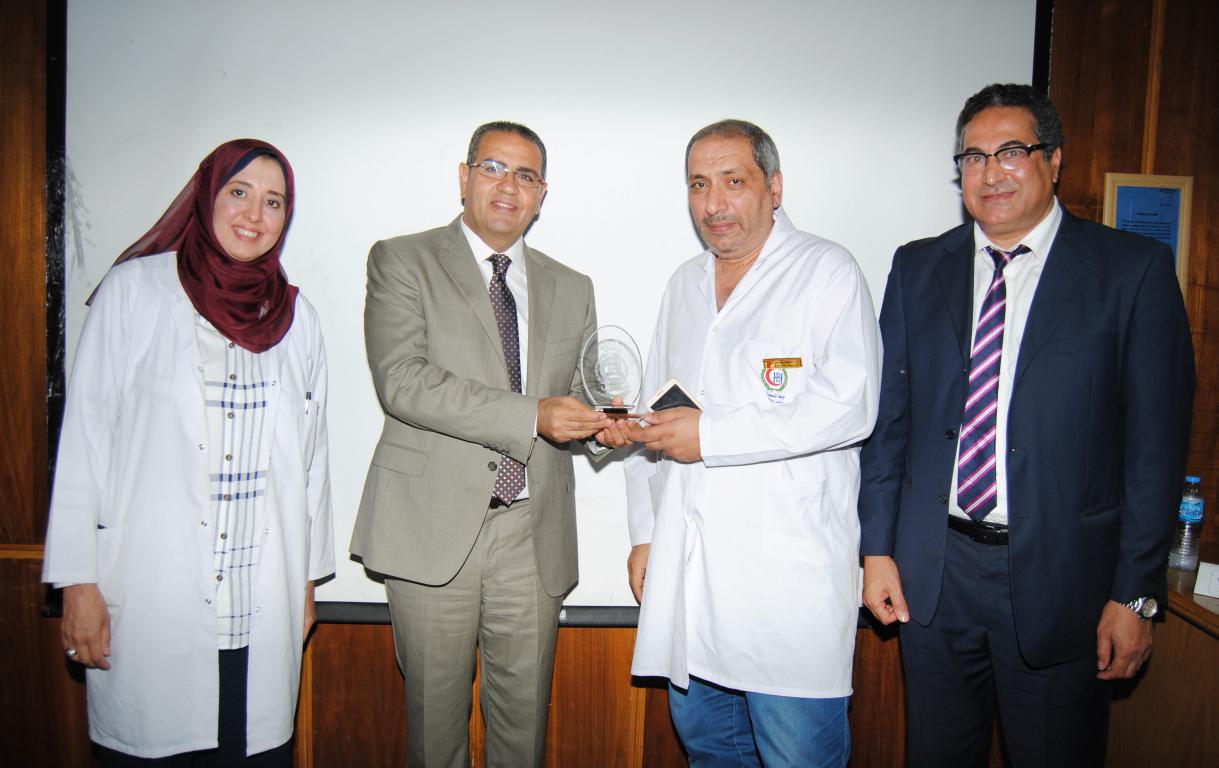 On Tuesday September 6th 2016, Specialized Medical Hospital celebrated the renewal of accreditation certificate for the second year. With the presence of prof. Mohamed Kenawy; President of Mansoura University, prof. Ashraf Abd El Baset vice-president for students' affairs; prof. Ashraf Sweilam Vice-president for Graduate studies and research; prof. El Saied Abd El Hady; dean of the Faculty of Medicine, and prof. Maha Maher; manager of the hospital.
Prof. Maha Maher gave a detailed presentation about the achievements of the hospital and how it serves a large number of patients. She also mentioned the new annex building that includes 300 new beds for more patients.
Prof. Kenawy emphasized the responsibility of Mansoura University towards the patients as it is considered the capital of medicine all over Egypt. He, also, mentioned how useful the new annex is in connecting hospitals with the medical centers by an emergency lane.
A set of staff members and quality assurance team were honored.