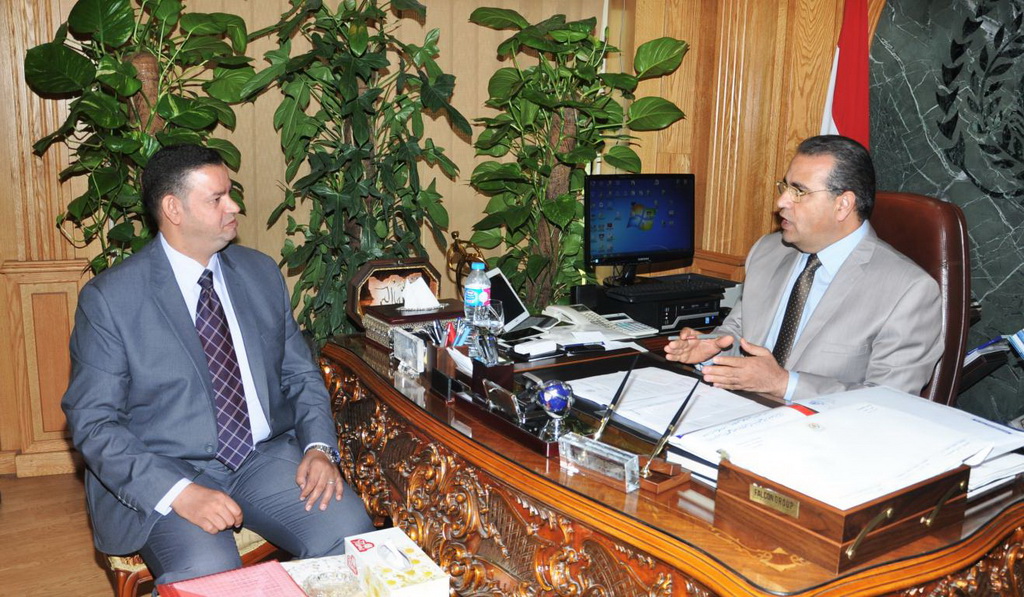 On Sunday October 31st 2016, prof/ Mohamed Kenawy president of Mansoura University met prof/ Ibrahim El Sharkawy, a professor in the Mechanical Power Engineering- Faculty of Engineering to congratulate him for being the first promoted professor according to the article 20 "for scientific excellence cases".
It's worth to mention that prof/ Ibrahim El Sharkawy published 75 high impacted scientificresearch in both national and international journals, all of them were investigated by digital library unit of the supreme council of universities.
He also been congratulated for being the manager of the Medium and Small Industries Center.
Prof/ Kenawy also discussed with pro/ El Sharkawy hisvision and plans to develop the center to be able to prepare and qualify anew students capable for establishing their own small projects.