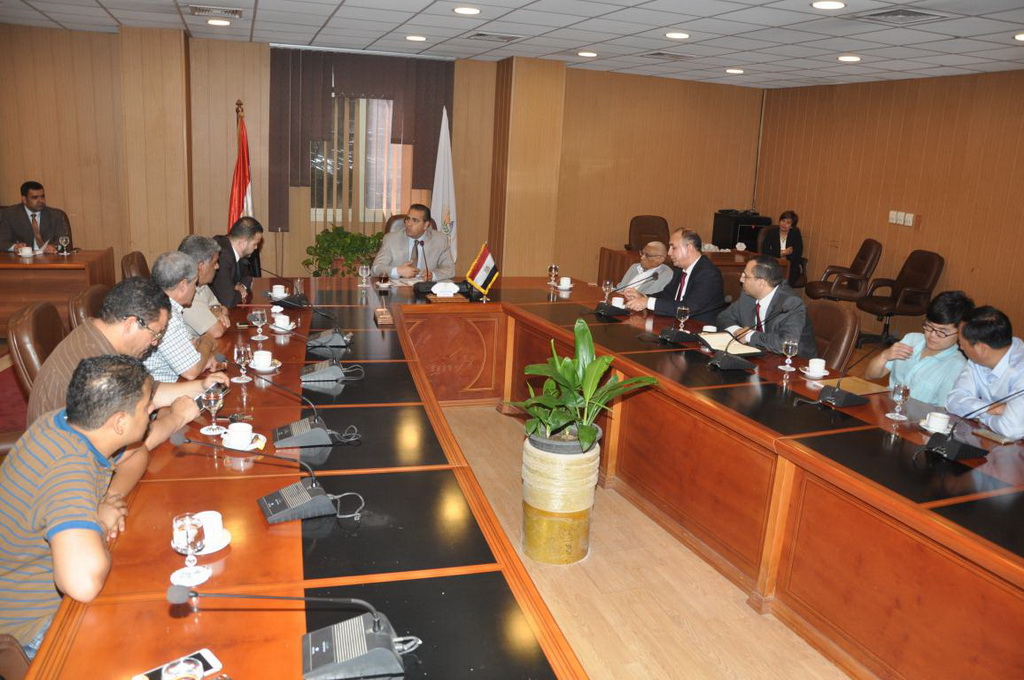 Prof/ Mohamed Kenawy, president of Mansoura University, received Mr. / Ahmed El Sharkawy, the Member of Parliament, and Mr. / Tarek Abo El Wafa president of central management of the Metro and the delegation of the Chaniarailway first group Company to discuss the ability of establishment a metro project in Mansoura City to solve the problem of traffic jam in Mansoura.
Prof/ Kenawy also mentioned the importance of Mansoura city for its medical and educational services as it serves five other cities by receiving tree million patient and 124 student per year.
Mr. / Sharkawy mentioned that he will work on the project and will support it by the political management to be a reality.
Prof/ Kenawy assured the importance of transportationas the main way for development, and that the university will support the project by providing experts, engineering consultations, and a detailed plans for the project.