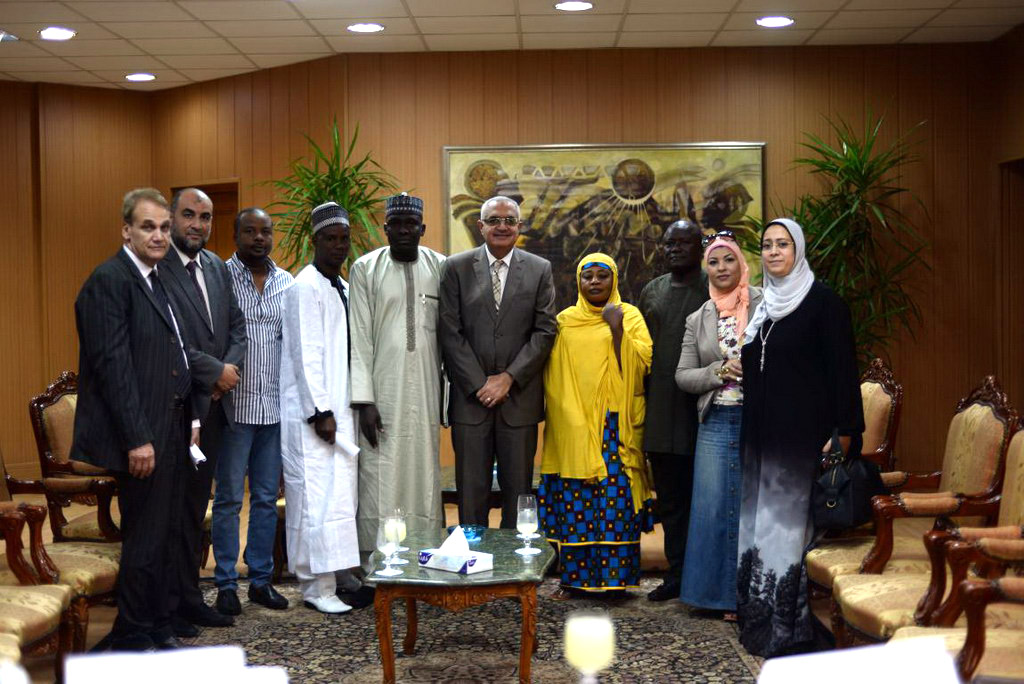 A Nigerian delegation was received by prof/ Ashraf Abd Elbaset- vice president for students' affairs, on Thursday 3rd November 2016.
The delegation included prof/ Abu Bakr Oba- a Member of Parliament and prof/ Hussein Akelo, vice- ambassador and Mr. / Saleheo Tako manager of media in the embassy and with the presence of prof/ Amina Elnemr- Dean of nursing faculty and Prof Hossam Mostafa- supervisor of the international relations.
The meeting was to follow up the Nigerian students of the faculty of nursing, and to prepare for Kano's Governor visit.