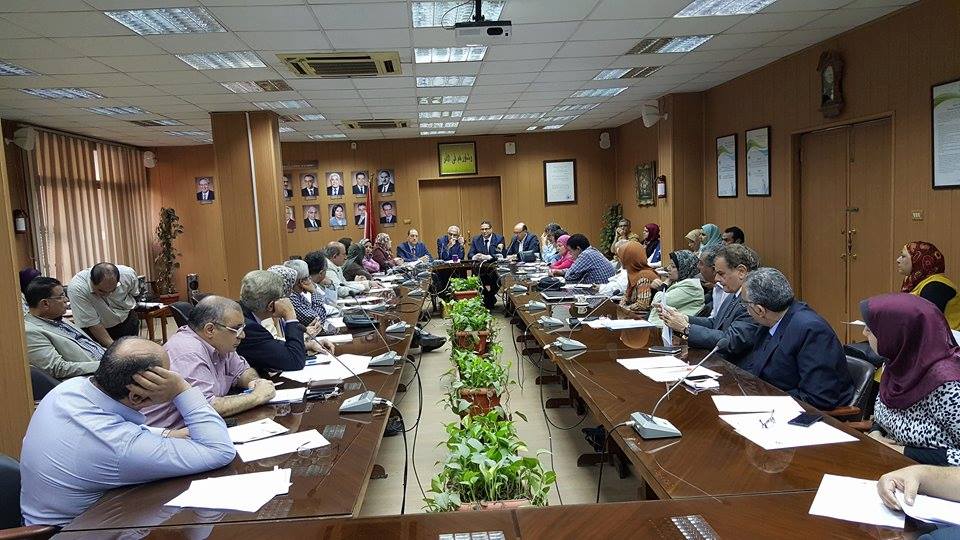 On Wednesday 2nd November 2016, prof/ Ashraf Abd El Baset – vice president for students' affairs and prof/ Ashraf Sweilam Vice-president for Graduate studies and research, met the Dean of the faculty of medicine, the head of scientific departments, and the mangers of hospitals and centers.
The meeting was through the faculty board to discuss how to activate the signed agreement between Mansoura University and the Arabian board for medical sciences, to act with the hospitals and medical centers as an accredited training centers for Arabian colleges giving her graduates a trusted documented Arabian certificate with a high scientific level to achieve the intended competency.
It's worth to mention that the Arabian board mange a training program in the medical specifics concludes with the Arabian college certificate in many scientific specifics as professional certificate.