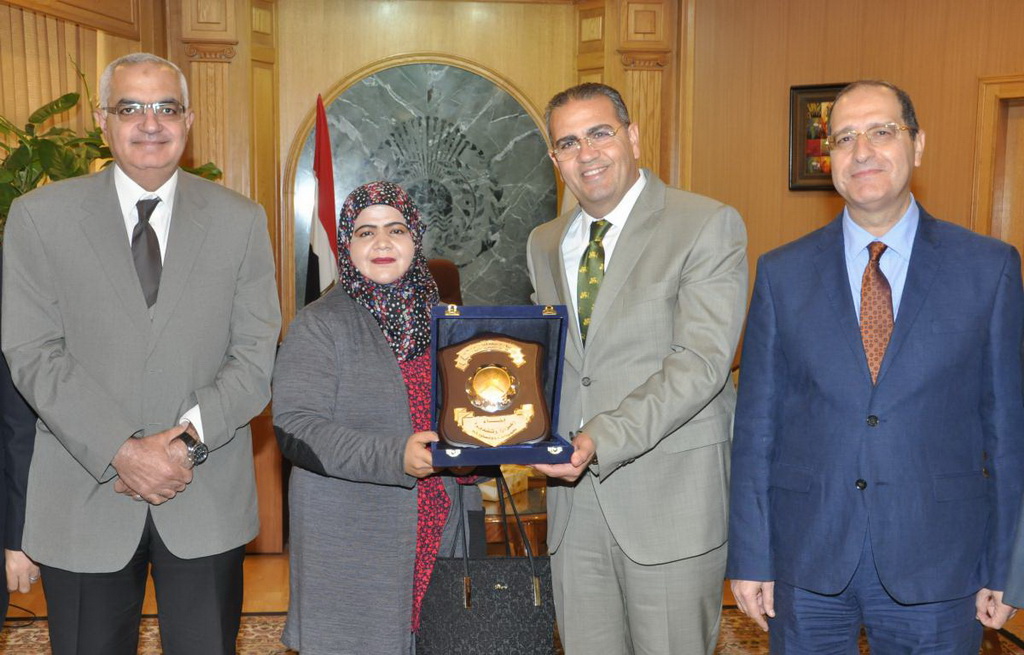 On Sunday 6th November 2016, prof /Mohamed Kenawy president of Mansoura university meets prof/ Mona Al Zedgaly the cultural attaché of the Omani embassy and Mrs. Seham Elsaied the responsible of Omani students affairs' and with the presence of prof/ Ashraf Abd El Baset – vice president for students' affairs, prof/ Ashraf Sweilam Vice-president for Graduate studies and research, and a group of faculty deans.
The meeting was to identify the conditions of the Omani students and to activate the cooperation between the university and the embassy to solve any problems and overcome any obstacles could be faced by the Omani students during their studying.
They also discussed some real problems related to the enrollment the Omani students and how to follow up them by the embassy.
Prof/ Kenawy assured the deep relations between the two countries and the commitment of the university to solve any problem he also mentioned how commitment are the Omani Students.