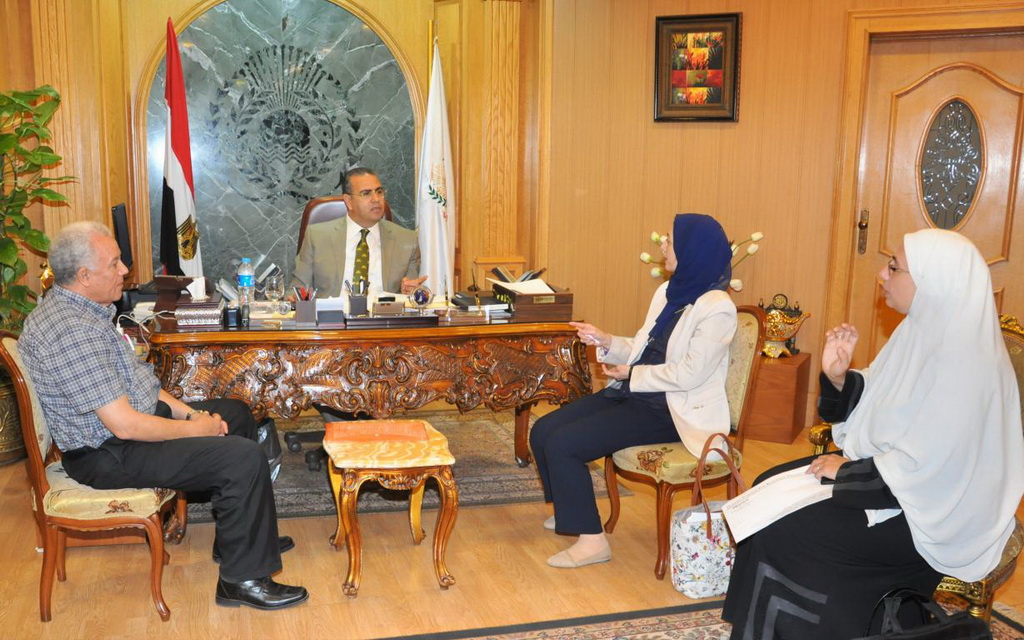 On Wednesday 10th November, Prof/ Mohamed Kenawy- president of Mansoura University, received prof/ Nahed Al Anany- Dean of the faculty of Pharmacy, prof/ Fatahalla Belal, a professor and the manager of medicine analysis unit, prof/ Amina Mahmoud Abd Almaksoud, a chest diseases prof and the coordinator of the cooperation protocol between the Egyptian company for vaccines and medicines, and an individual of the intellectual property owners for preparing experiments and vaccines for different kinds of allergy in the faculty of medicine, to congratulate them for the university success in producing the first 100% Egyptian developed allergy vaccine for all kinds of allergy.
Prof/ Kenawy assured the importance of this medical achievement, and how it is compatible with the university's strategy in transferring the scientific research into applied research to solve a community problems.
Prof/ Kenawy also mentioned that the vaccine will be produced by the University for All the University's Hospitals, and will be available for educational hospitals and institutes and for those hospitals followed the ministry of health in a low price.
A cooperation protocol was signed between the Egyptian company for vaccines and medicines to produce and disseminate the tests and vaccines all over the state as the first national experimented production.
To guarantee the effective influence of this vaccine, the Egyptian company for medicine and vaccines asked for a training courses for all doctors and workers related to this field.