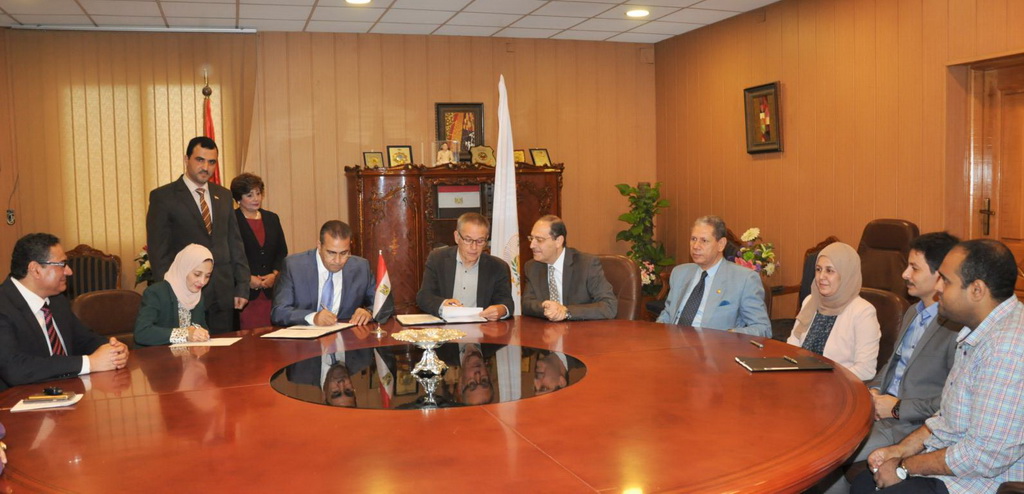 Within the framework of "Emhotob" the Egyptian- French project and under the auspice of the scientific research academy, both prof/ Mohamed Kenawy- the president of Mansoura University and prof/ Gell Dogardan- Manager of CNRS research center, signed a cooperation protocol between Mansoura University and the French University of Man, on Sunday 13th November 2016.
The agreement includes the joint supervision on the doctoral thesis between the faculty of pharmacy- Mansoura University and the University of Man – France.
The degree will be offered by the two universities, under the supervision of each one. The discussion of the thesis will take place at Mansoura University and the study will be exchanged between the two universities.