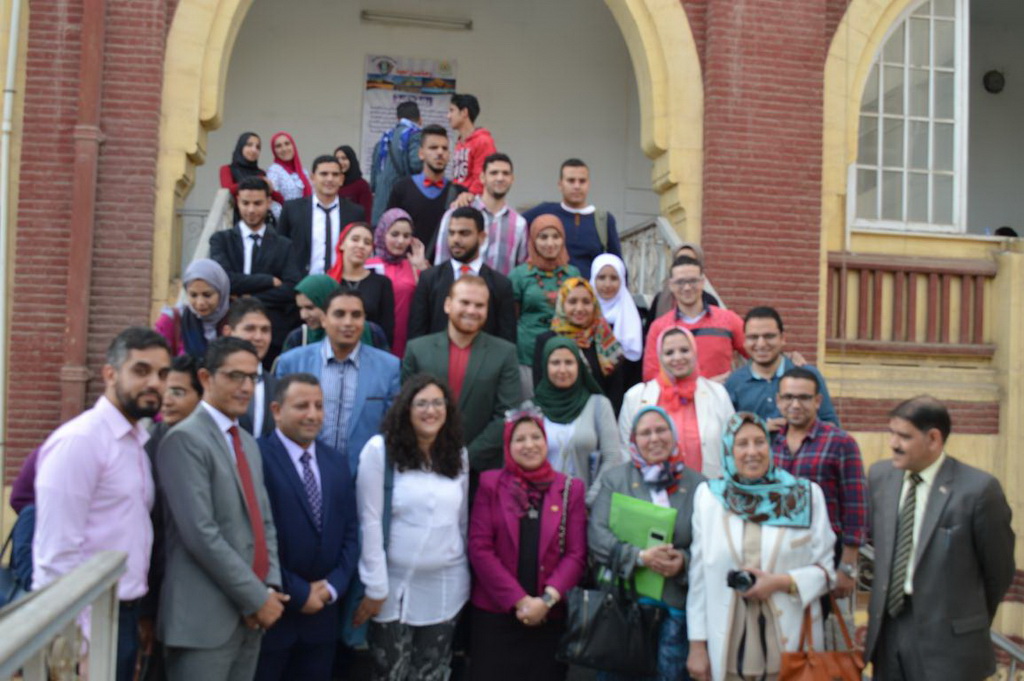 On Sunday 13th November 2016, and on the sideline of a seminar organized by the faculty of tourist and hotels entitled "the future of the Egyptian antiquities and how to protect them"
Prof/ Mohamed Kenawy- president of Mansoura University received, prof/ Monica Hanna- antiquities scientist, and a member of the national committee to protect heritage.
With the presence of prof/ Amina Shalby- dean of the faculty of tourist and hotels, prof/ Nehad Kamal Aldeen- vice-dean for graduate studies and research affairs, prof/Ahmed Osman- vice-dean for education and students' affairs, prof/ Wael Mahmoud Aziz – vice-dean for community service and environmental development affairs.
Prof/ Monica presented the most important risks and challenges facing the future of antiques and the Egyptian heritage, and the role of both government and society to protect them.
She also presented a suggestions characterized in launching a region protocols to protect antiques and reformed the international agreements to protect heritage and antiques.
Prof/ Amina Shalby, expressed her wish to all Egyptians just as prof/ Monica Hanna.