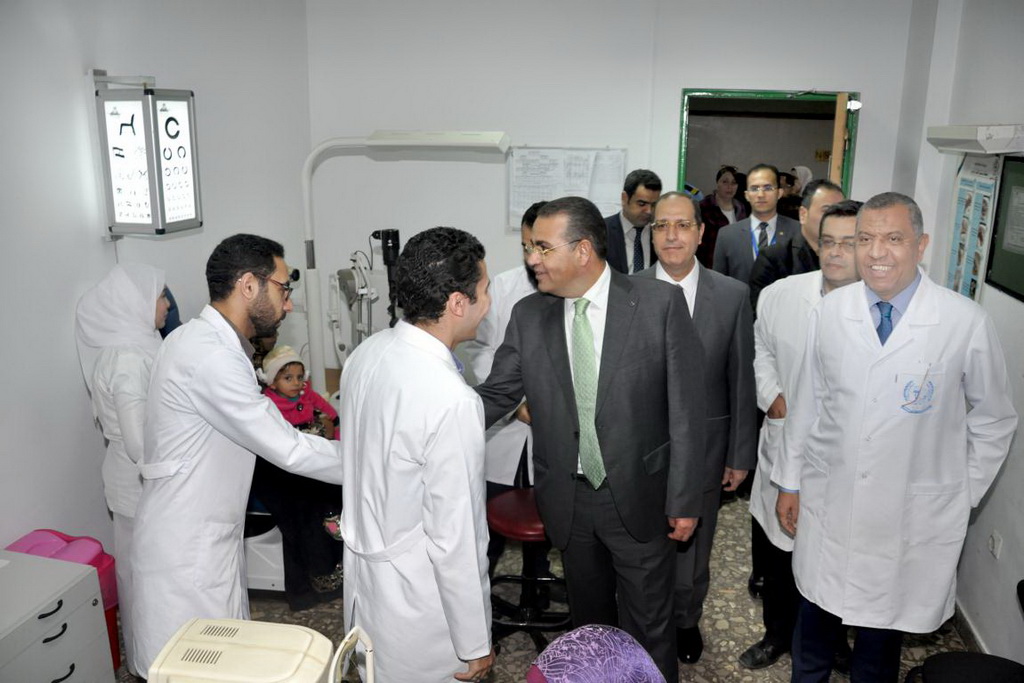 On Tuesday 15th November 2016, prof/ Mohamed Kenawy president of Mansoura University, and prof/ Ashraf Sweilam –vice-president for research and graduate studies affairs, followed up the outpatient clinics and the specialized clinics in the Ophthalmic center- Mansoura University.
A meeting was held with head of departments, staff members, and doctors of the center to discuss the development plan of the center and the mechanisms of scientific research development.
Prof/ Waleed Abo Samra –vice- manager for outpatient and emergencies, discussed and presented the latest six months achievements
Prof/ Adel Al Layeh- head of the Ophthalmic department, presented the center's strategy including the center development, developing the academic and research work, and enhancing the development and research center.
Prof/ Sweilam, assured the necessity of the future strategic plans, he mentioned the scientific research and how important is the international scientific publication, and the international cooperation protocols signed with Spain and China related to the ophthalmic field.
Prof/ Kenawy, assured his will to meet all doctors, and to give his thanks for all for their efforts, and the special medical service.
He announced that the ophthalmic center is one of the most important and best centers all over the university and the university will support the center to increase scientific publication and research.