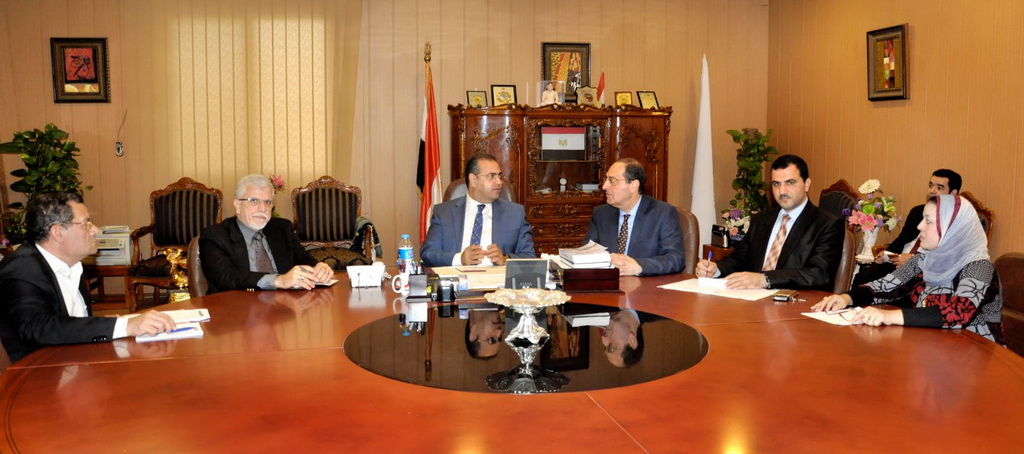 Within Mansoura University's concerns of scientific research and the development of the educational process and seeking for new financial resources for the development process.
Prof/ Mohamed Kenawy- president of Mansoura University, on Sunday 20th November 2016, held a meeting with prof/ Mohamed Reda Basyoni - child medical professor and prof/ Mohamed Abd Allah- head of the department of plant pathology- faculty of Agriculture.
With the presence of prof/ Ashraf Sweilam- vice-president for graduate studies and research affairs.
To discuss the action plan and to set a strategy to get both educational and research projects, financed by the European united or others.
Prof/ Kenawy, asked for this meeting to diagnose the recent status of the university and to discuss how to apply and obtain European financed projects.
On his side, Prof/ Sweilam, assured the importance of this work he asked to unite efforts among the post graduate sector, cultural relationships, international relationships office, and the Erasmus, to get the proper financial for the university development.