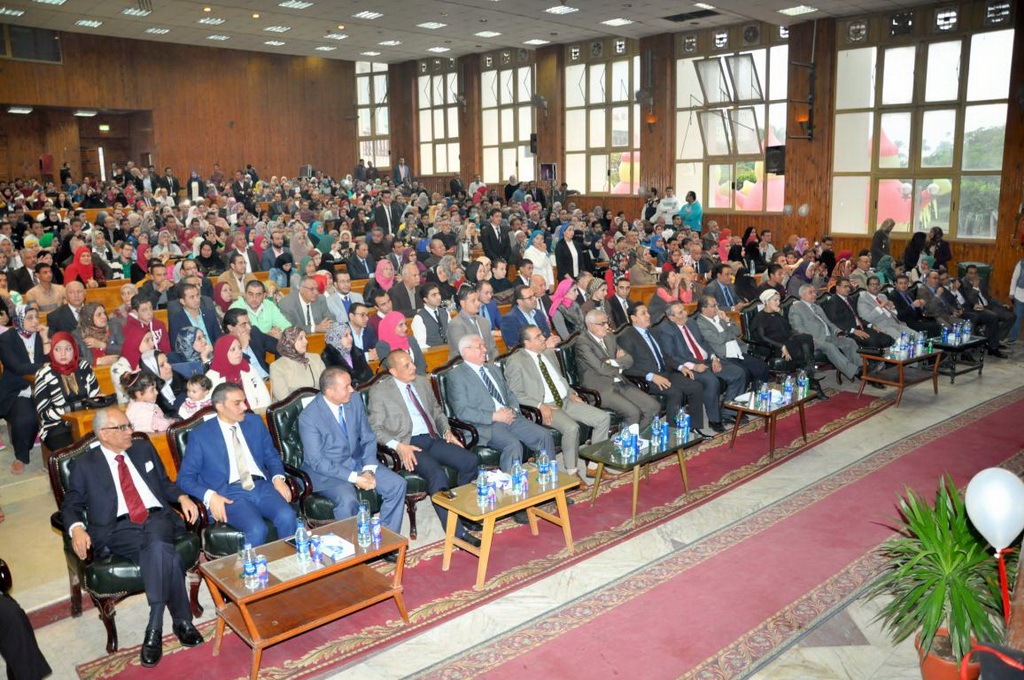 Faculty of Law- Mansoura University, celebrates the graduation of batch 39, on Tuesday 29th November 2016.
With the presence of prof/ Mohamed Kenawy- president of Mansoura University, prof/ Ashraf Sweilam – vice-president for graduate studies and research affairs, prof/ Ashraf Abd Albaset – vice-president for education and students' affairs, prof/ Zaki Zidan – vice-president for community service and environmental development affairs, and a set of staff members.
On his side prof/ Kenawy, assured the role of parents as they are the core of this celebration because of their efforts and supporting.
He mentioned how happy he is for being with his students.
The celebration concluded a students' word and a musical ceremony.