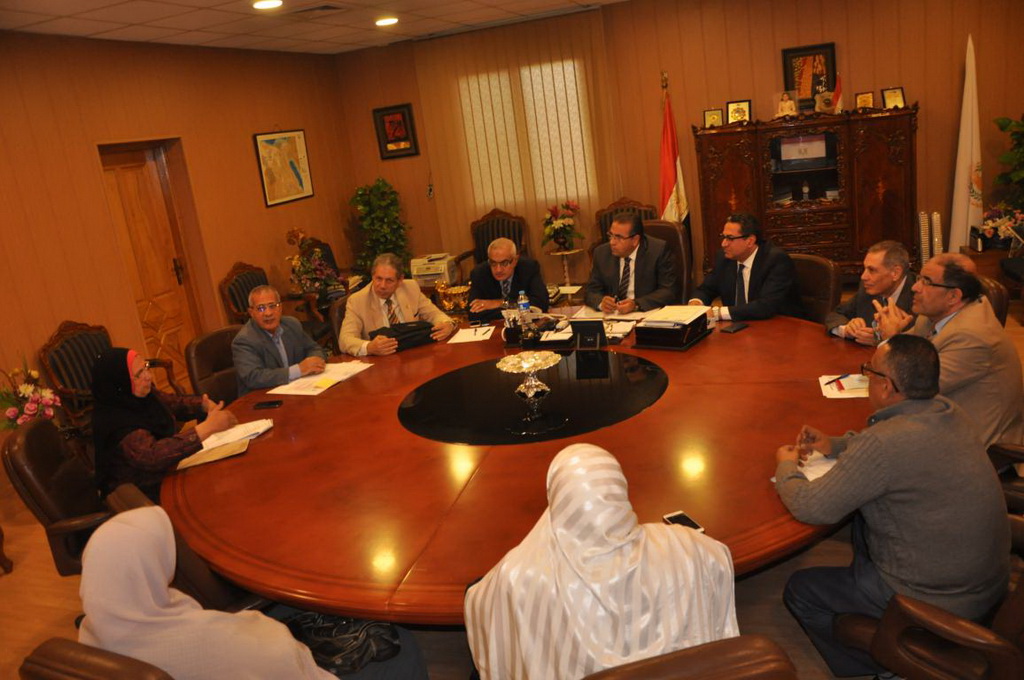 On Thursday 1st December 2016, prof/ Mohamed Kenawy- President of Mansoura University, held a meeting with the nursing representative's delegation.
With the presence of prof/ Ashraf Abd Albaset- Vice-President for Education and Students' Affairs, and prof/ Saed Abd Al Hady- Dean of the Faculty of Medicine.
Prof/ Kenawy, assured the important role of the nursing staff as they are the core of the medical process.
He pointed out the university's mission, in forming a high nursing committee that will hold a monthly meeting to discuss all nursing issues, giving suggestions to develop the nursing performance and then a member of this committee will be invited to the hospitals' high supreme meetings.